Organize All Your SOPs, Processes & Policies In One Simple, Location.
Easy-to-use, cloud-based and built for systems management. Saves countless hours and allows your team to get things done without you.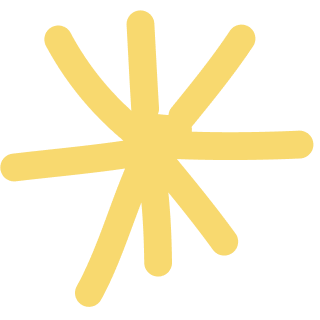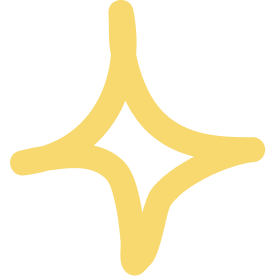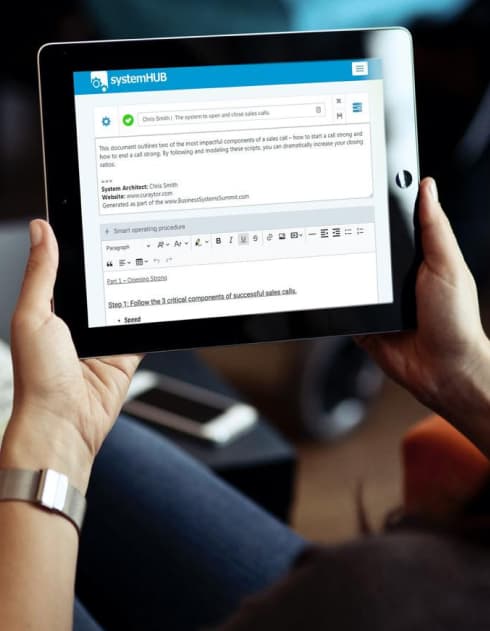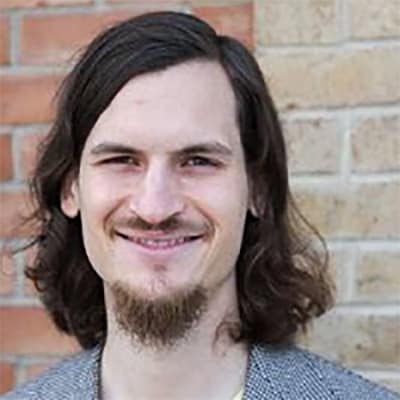 Chris Dinham
Summit Web

"When my staff asks me a question, all I have to say is go to systemHUB, it's all in there."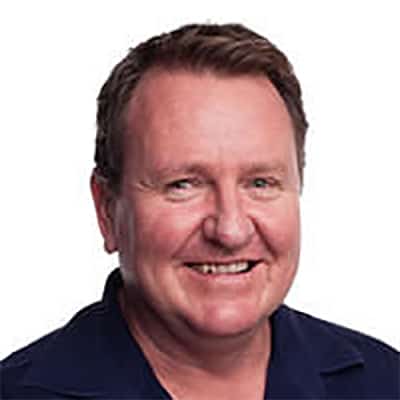 Gary McMahon
Ecosystem Solutions


"Gross revenue increased by 200% and net profits have gone from 8% to close to 30% by using systemHUB and SYSTEMology."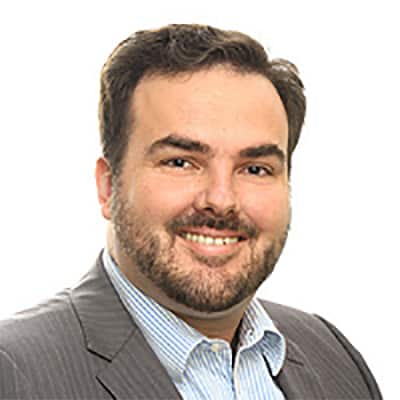 Brett Johnson
Johnson Accounting

"systemHUB has really taken a lot load off me and particularly around those things I shouldn't be doing in the business."
Meet Bob
Bob runs a small business, he has a staff of 7 and he's overworked.
The good news is, Bob just found systemHUB®.
Systems are all over the place
– you can't remember where you stored them, or worse, you find duplicates … or no systems at all!
It's a nightmare to make updates
– every template needs changing. One. By. One.
Hours of meetings
– whether it's onboarding a new hire or briefing an external consultant.
You're constantly reviewing
– nobody knows how you do it, so you have to be the one to sign off on everything.
You can't scale
– if the business can't run by itself, there's only so much it can grow.
You're completely organized and streamlined
— find what you need with a quick search, keep track of all your systems in one spot.
Changes happen in minutes
— with systemHUB, you only need to update ONE document.
You can just point to systemHUB
— get your team up to speed by sharing relevant processes (say goodbye to unnecessary meetings).
Your team knows what to do
— the gold standard for running the business is out of your head and in one easy-to-access space.
Scaling is easy
— you're no longer the go-to for every little question, allowing you to grow your team, take on more work, and expand the business.
No credit card. Cancel anytime.
Easy to Use — No Tech Skills Required

Document
Upload your SOPs, workflows & processes as videos, images, PDFs, or docs for team members to see.
Organize
Drop systems into folders, set up dashboards, create tags — and find them again anytime with a simple search.
Integrate
Bring your team in, allow them to update and create systems, and truly take ownership of their work.
No credit card. Cancel anytime.
Your Business's Second Brain
Get all your systems, SOPs, and policies out of your head and into one central location that you and your team can access anytime, for anything, be it:
Onboarding training for a new team member — automate the process.
How to troubleshoot a common crisis without you.
The best way to replicate your best work, set a gold standard for how it's done.
Email templates to handle client communications or customer service in seconds.
And everything else your business needs to run smoothly.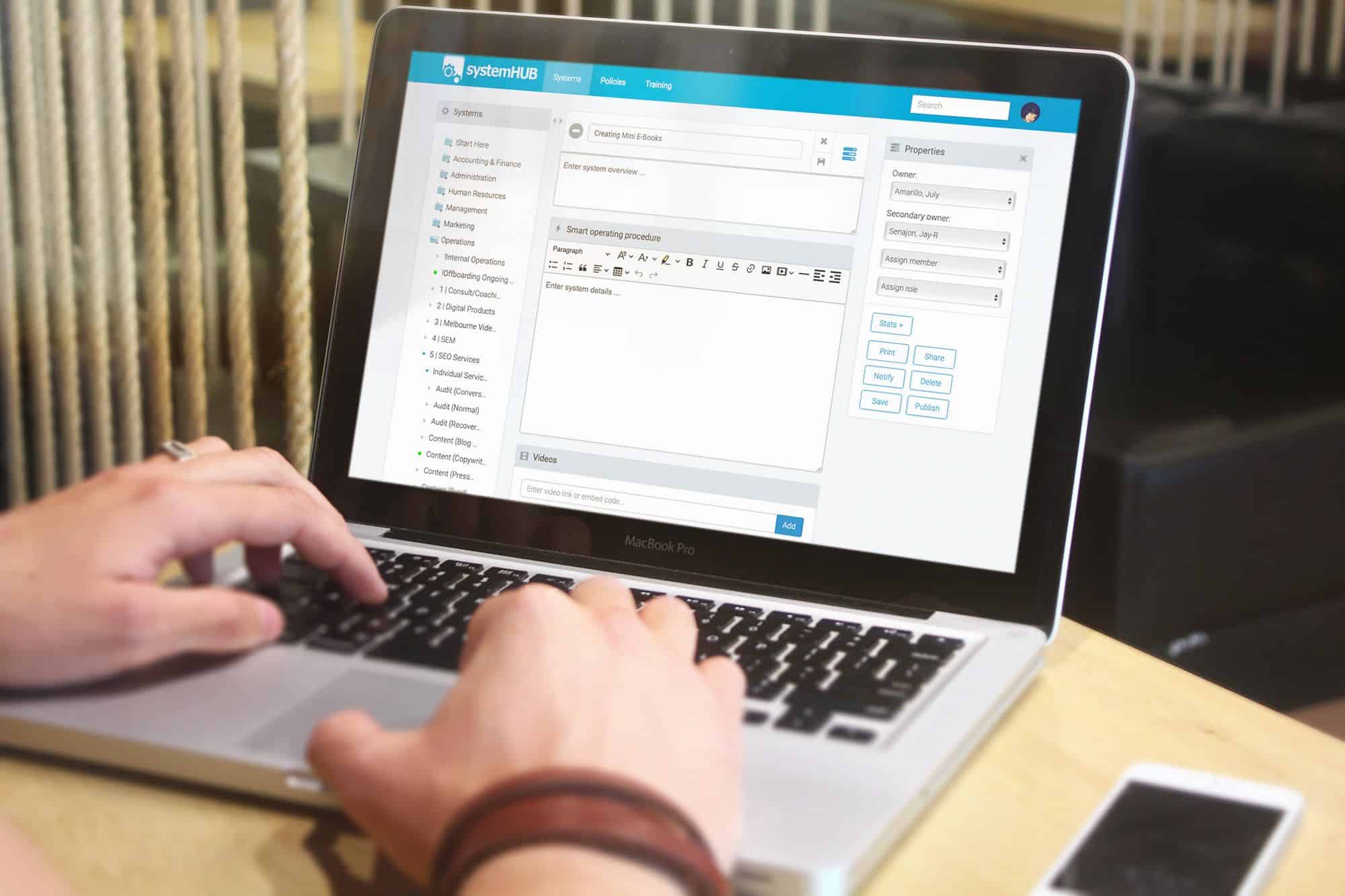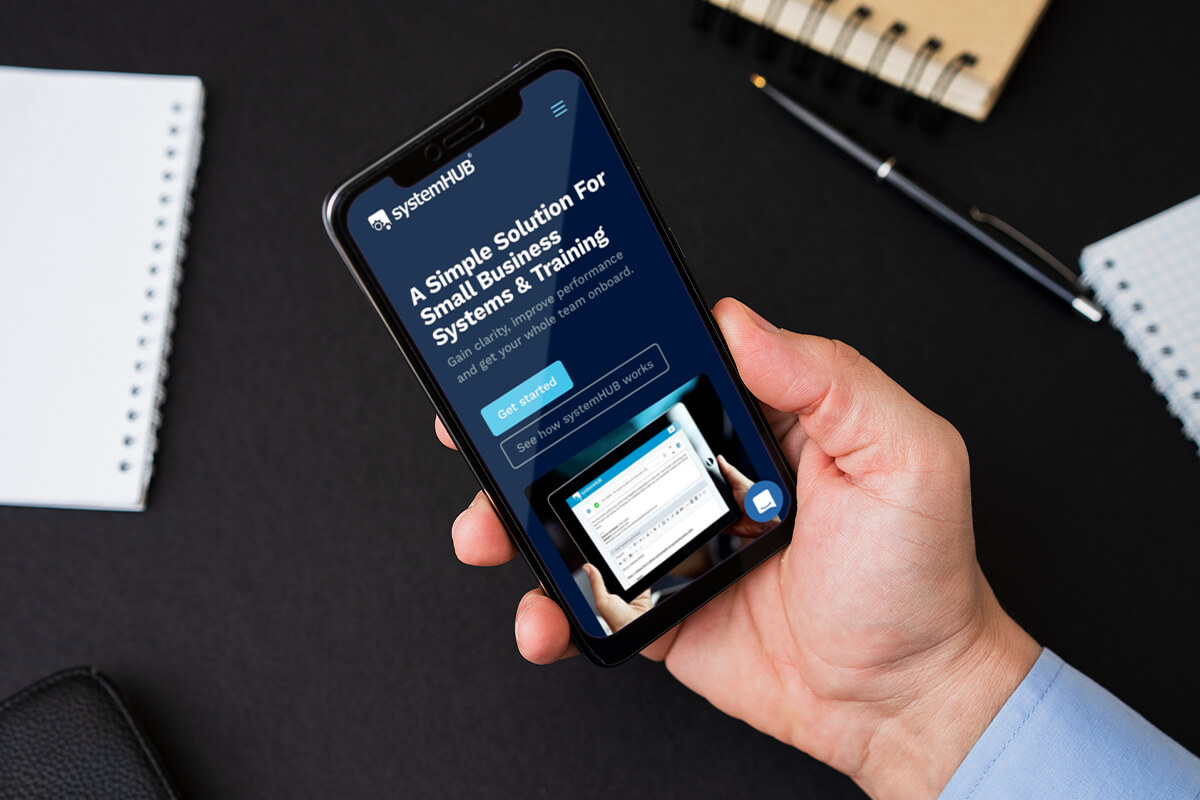 Get Your Team On the Same Page. Never Waste Time Doubling Back.
Assign systems to specific people, and track their progress, so everyone knows exactly what they're doing.
Get full control over who sees what, and easily remove permissions in case one of your team members leaves.
Share systems and collaborate with a unique link (think Google Docs, minus the constant permissions updates) – allowing systems to be a part of how your team does things.
Tap Into Our Pre-Built Systems Database In 1-Click.
Skip the blank screen with ready-made templates from some of the world's most successful entrepreneurs and business experts.
Be confident in modeling proven systems from people like John Warrillow, Michael E. Gerber, John Jantsch, Brad Sugars, Mike Michalowicz and many more.
Understand how to use these templates & tailor them to your own needs, with accompanying trainings, so they truly save you trial and error.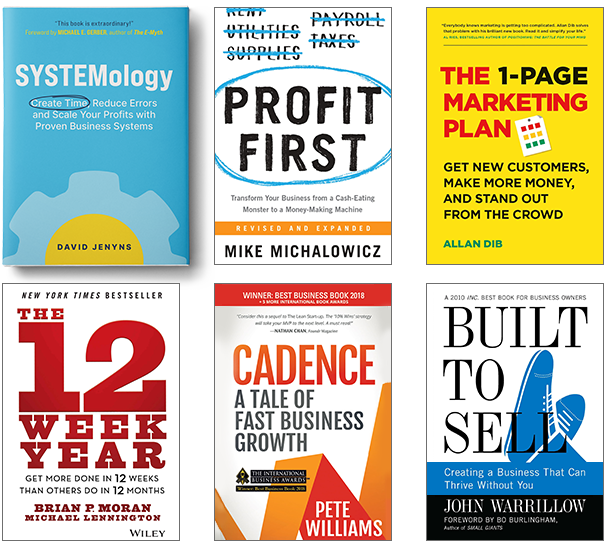 Trusted & in partnership with
[logoshowcase hide_border="true" center_mode="true" slides_column="5" dots="false"]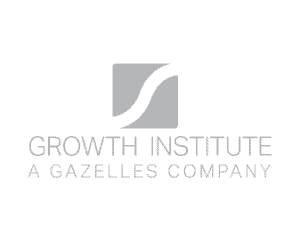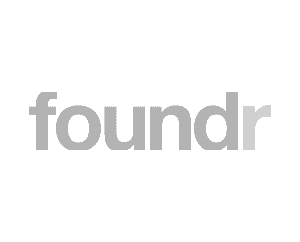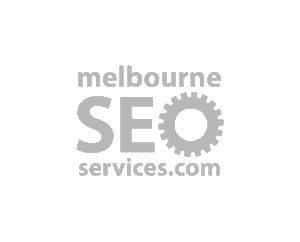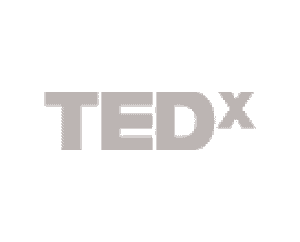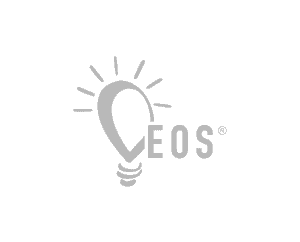 There's a Reason it's the Go-To for Entrepreneurs & Small Businesses Worldwide: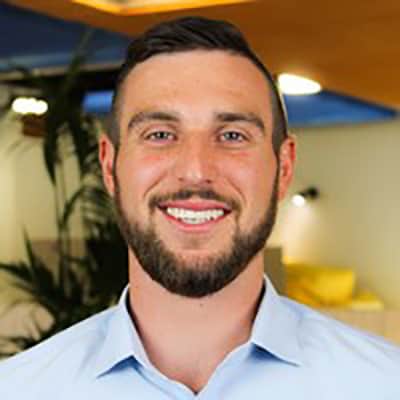 Chris Dinham
Summit Web

"When my staff asks me a question, all I have to say is go to systemHUB, it's all in there."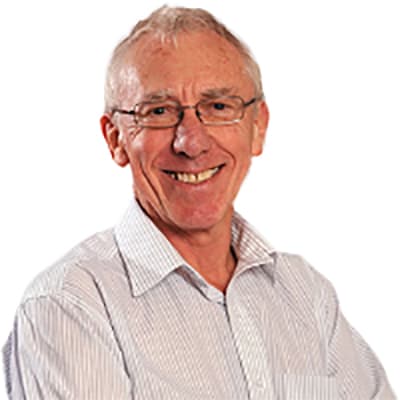 Brian Keen
Franchise Simply

"I have seen business bottom line improvements of 25%-50% within 12 months by using systemHUB."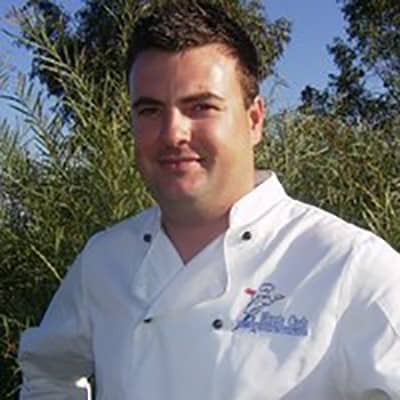 Adam Mitchel
Agrim Pty. Ltd.

"systemHUB really helps our business in making sure that people can take ownership over their work, and also sharing with other staff on how they do it."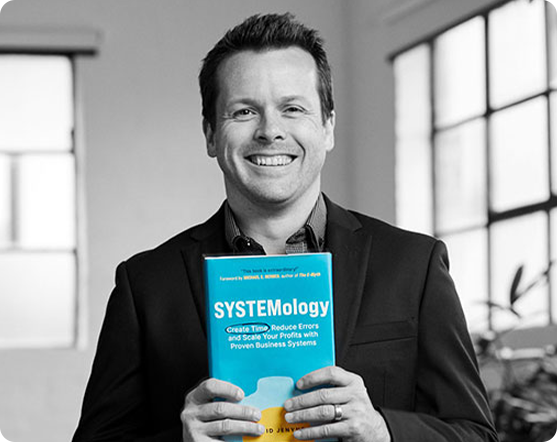 systemHUB was Built with a Proven Process.
Our founder, David Jenyns, wrote SYSTEMology®, THE best-selling book on systems, and the #1 "system for systems" for any business.
We created systemHUB to make implementing our proven method easy.
Instead of leaving you to cobble things together with tools like Asana, Basecamp, or Google Drive, that weren't meant for systems management…
…we want to make systemization easy (and fun!) with a platform created by someone who knows the pain of being the bottleneck, and has successfully removed themselves from the day to day again and again.
We Also Know Having the Right Tool is Only Half the Battle!
Getting what's in your head out into simple, practical systems for you and your team to action?
Easier said than done.
This is why we've also included in our Scale Plan a suite of trainings, advanced templates, and more in-depth resources to not only help you become a successful systems thinker…
…but also create a culture of systems thinking and process creation within your team (so they can truly run things without you!).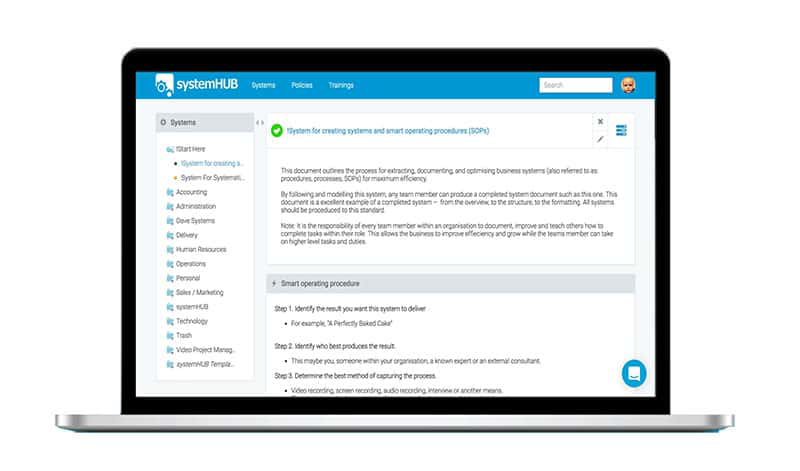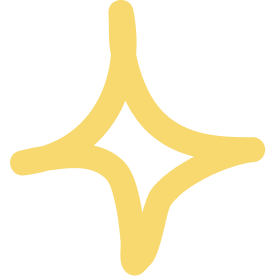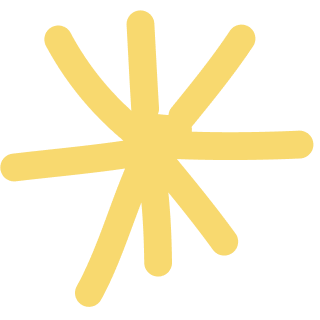 Put systemHUB to the Test
See firsthand how it's creating time, reducing errors, and scaling profits with a 30-day free trial.
Why 30 days? Because we know systemHUB will be a game changer for you. There's a lot on your plate as is, so we want to give you the space to test every feature out and make an informed decision.
No credit card. Cancel anytime.