A Simple Solution For Small Business Systems & Training
Gain clarity, improve performance and get your whole team onboard.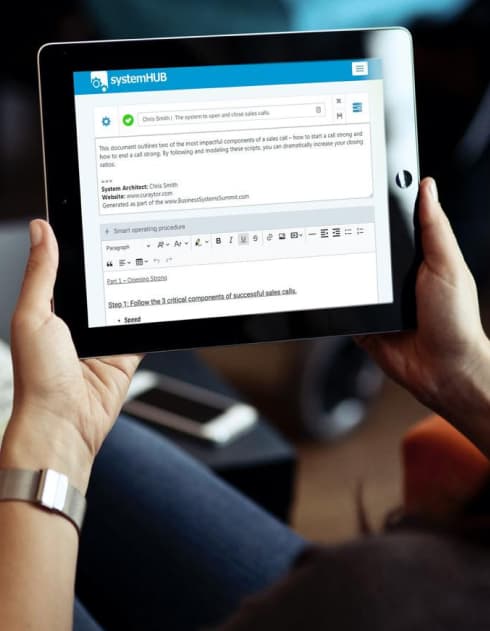 Trusted and in partnership with successful business owners worldwide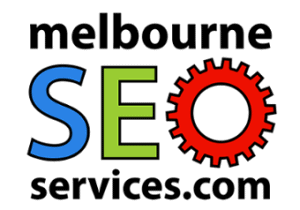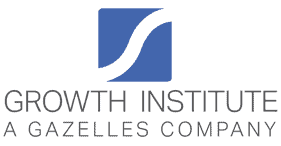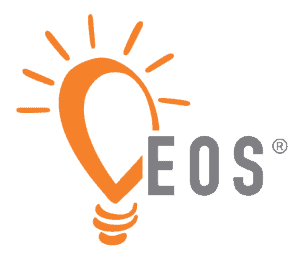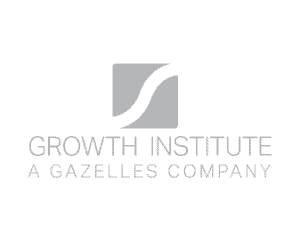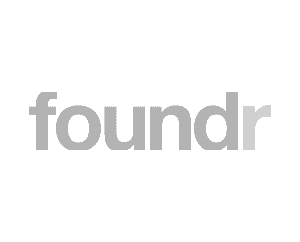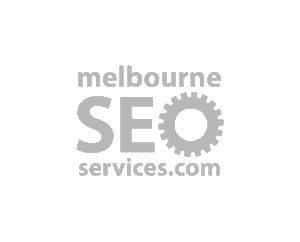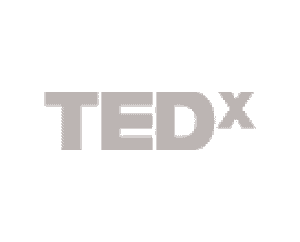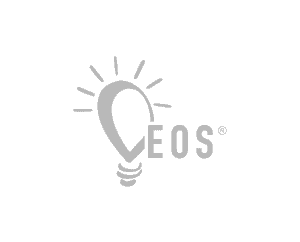 Meet Bob
Bob runs a small business, he has a staff of 7 and he's overworked.
The good news is, Bob just found systemHUB®.
Is systemHUB right for your business?
Download our "System For Creating Systems" template with easy to follow steps so you can build reliable systems for your business.
Intuitive design
makes system creation quick, easy and fun for everyone on your team.
Templates library
allows you to copy, paste and customise our best practice SOPs, systems and policies.
Custom sharing
and permissions gives you full control over who can see, edit and delete systems.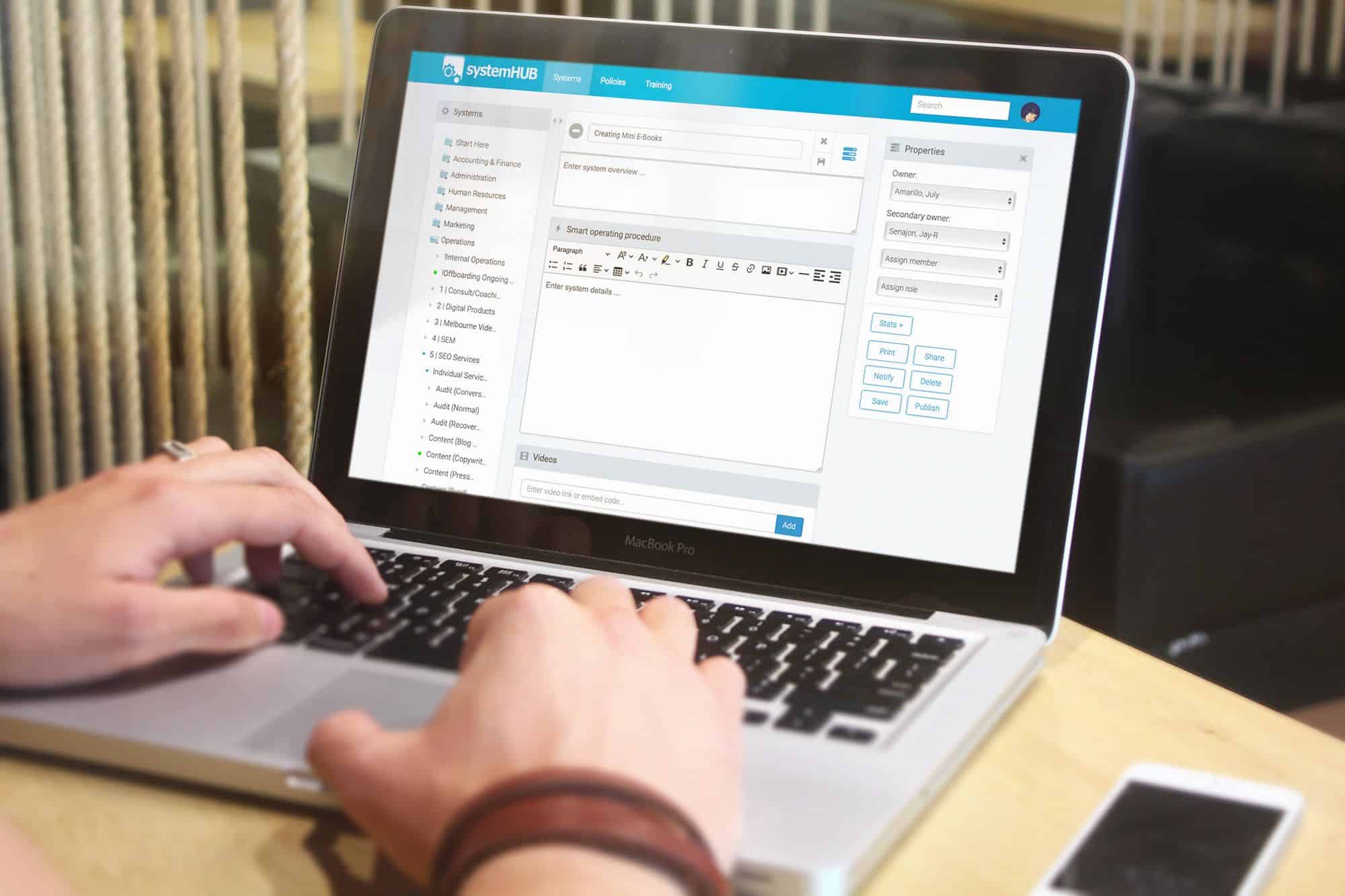 A game-changer for small business
Instead of having your business systems, SOPs and processes scattered all over the place – systemHUB organises everything in a central location. Watch video.
We've done the hard work for you, so you don't have to
In partnership with experts including John Warrillow, Michael E. Gerber, John Jantsch, Brad Sugars, Mike Michalowicz and many more – our template library gives you swipe and deploy SOPs, systems and policies that allow you and your team to get up and running as quickly as possible.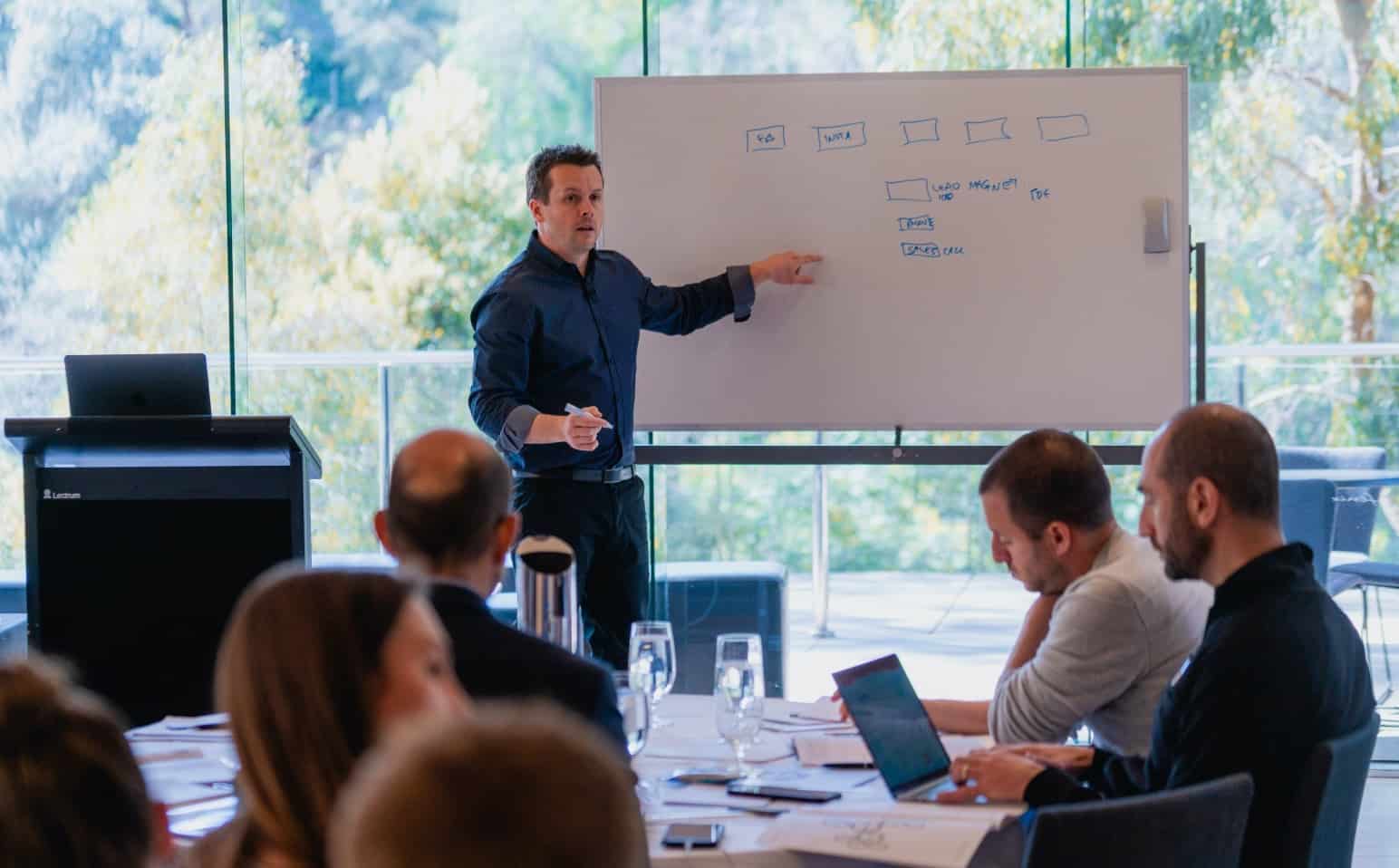 Don't spend your precious time documenting
Our SYSTEMology® training guides your team to extract, organise and optimise your processes – so the business owner doesn't have to!
Don't make your systems more complex than they need to be
Instead of using scary and overly-complex software that may or may not integrate with your current tools – systemHUB is an all in one systemisation tool that is designed to work alongside your existing project management platform – learn more.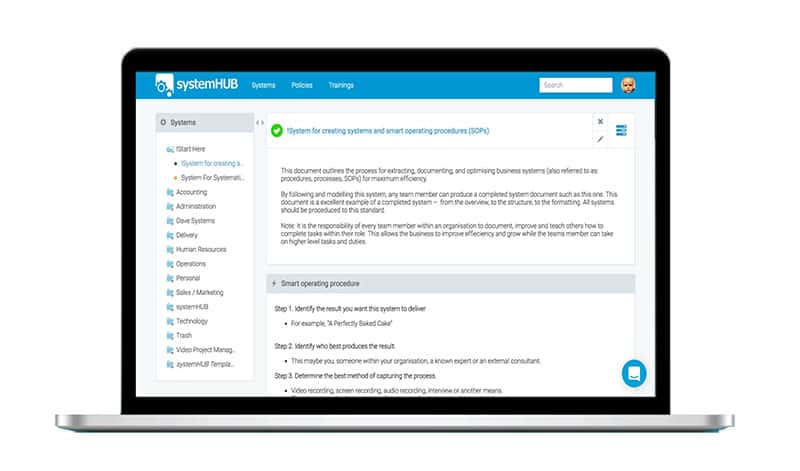 Frequently asked questions
Answers to common business systems questions from our CEO, David Jenyns.
"Turnover increased by 200% and net profits have gone from 8% to close to 30% by using systemHUB."
Gary McMahon, Ecosystem Solutions

Popular Posts
The best articles from our business systems blog.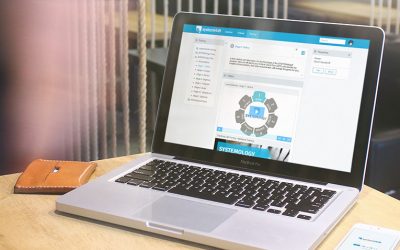 Small Business Survival Guide - (COVID-19)No matter where your business is right now - dead on arrival, surviving or thriving - you need to plan for the next...
read more
Popular Podcast Episodes
We interview industry experts on our podcast and have them share their best small business systems and processes.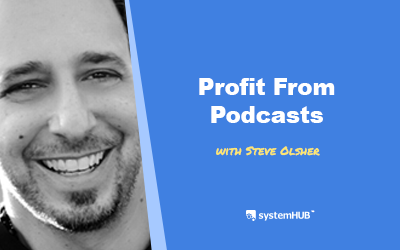 Podcast Episode #97New York Times Bestselling book 'What Is Your WHAT?' author, Steve Olsher, shares his profiting from podcasts system that helps business...
read more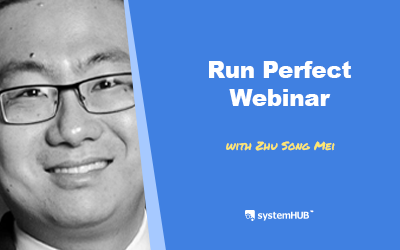 Podcast Episode #96This system shows the step-by-step process of launching a successful webinar. Unlike live sessions, a webinar is an event that is triggered...
read more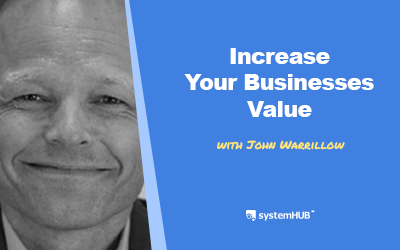 Podcast Episode #95Narrowing your focus on only 1 or 2 products or services, instead of being a Jack of all trades, will make you referable and help you scale...
read more
Create time, reduce errors & scale your profits with systemHUB.