Improved efficiency
Stop showing and correcting your staff on how to complete tasks. Document your smart operating procedures (SOPs) once, have your team follow them and skyrocket your time efficiency and profitability.
Increased Asset Value
Well documented processes and procedures detailing your businesses' "way" are the most important asset within your businesses – just look at McDonalds, Subway and Starbucks. It's time to start building assets!
More Freedom
Building a business on the foundation of well documented systems makes it consistent, profitable and scalable. Best of all, it allows the day-to-day operations to run without you, giving you ultimate freedom.
What makes systemHUB different?
Beautifully organised.
For you and your team to embrace the use of systems we know the software you use to capture them must be quick, fun and intuitive. systemHUB is the elegant solution to create, share and optimise your business' core functions – it's standard operating procedure software made easy.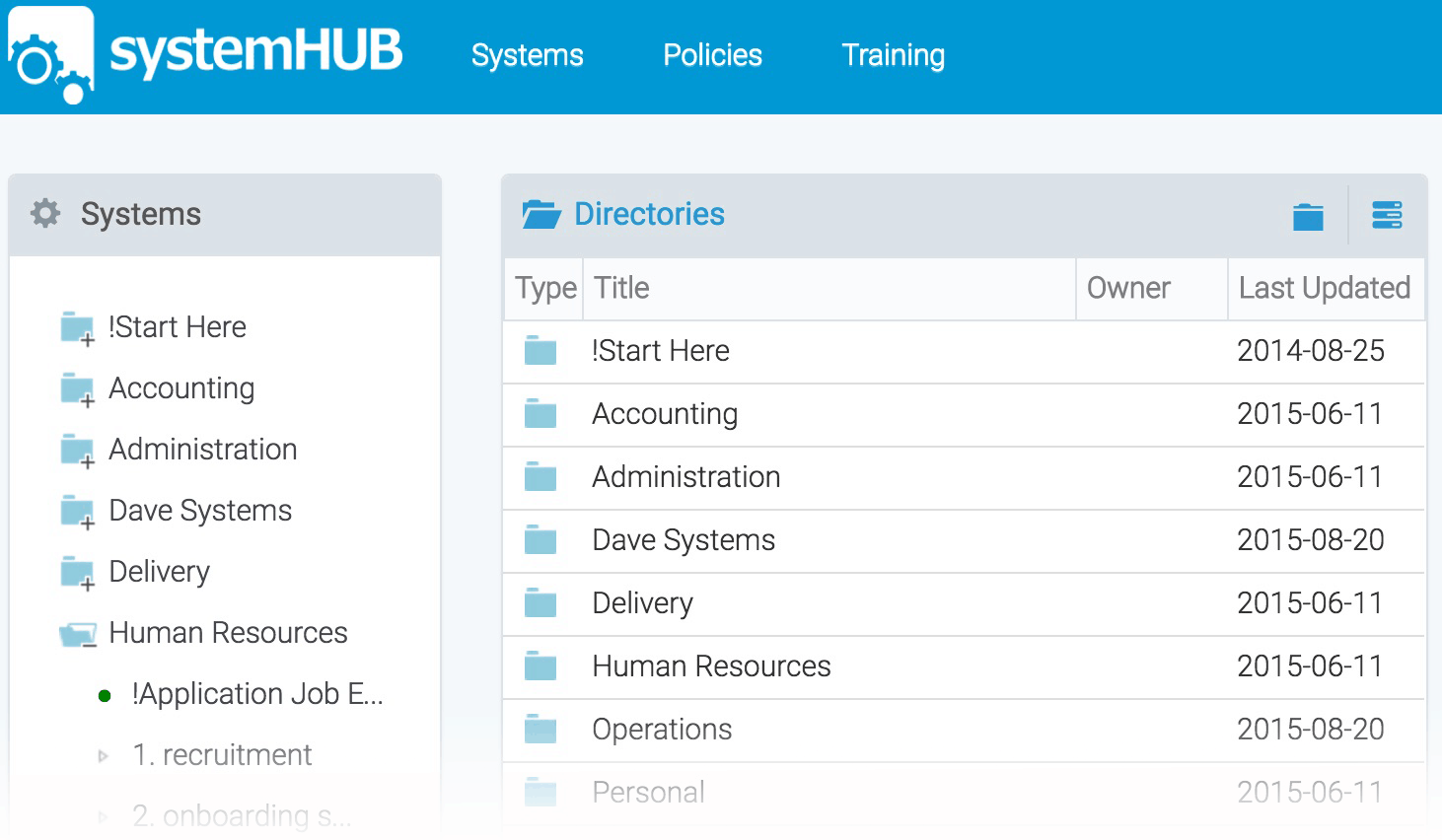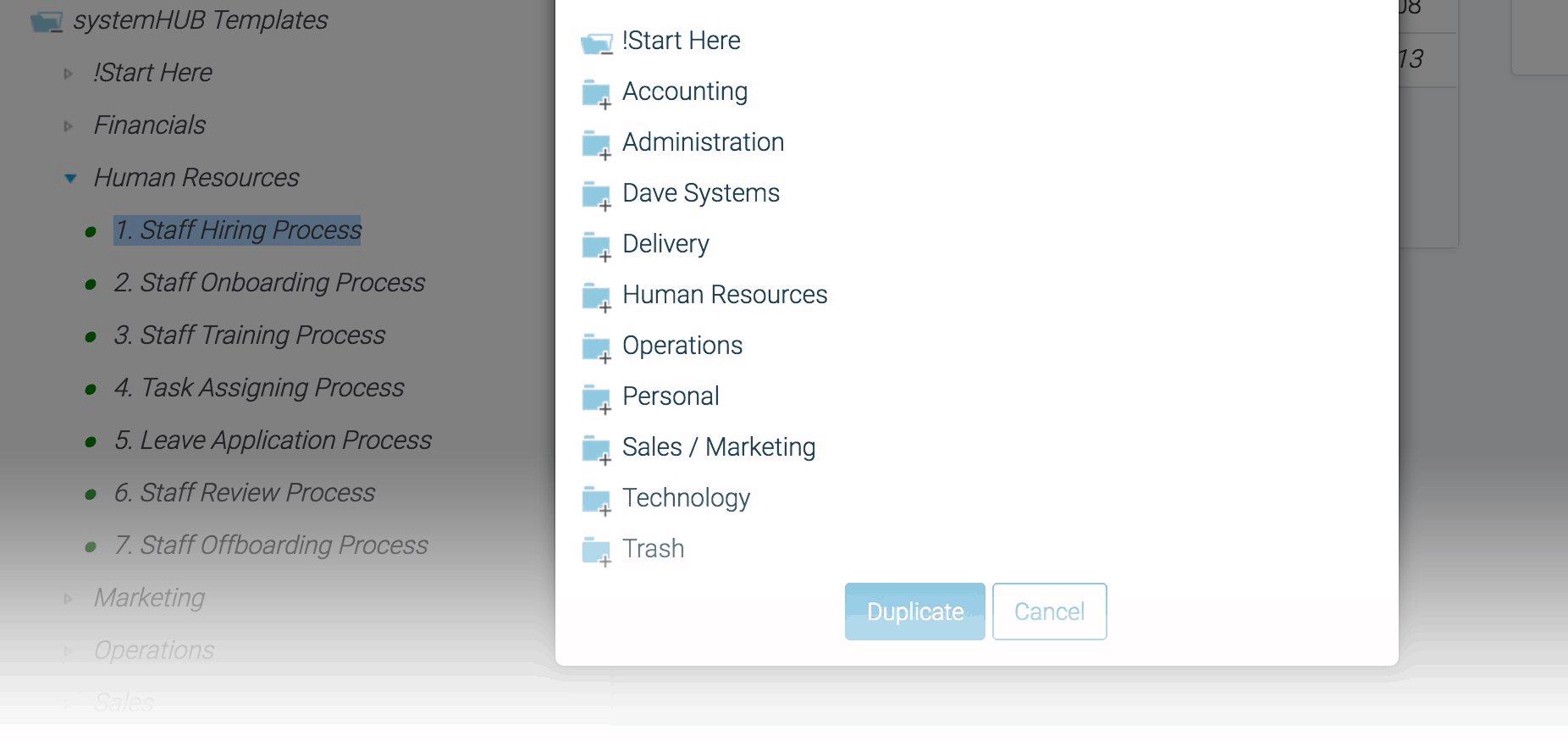 Copy & paste templates
Staring at a blank page can be daunting no matter what the task – systemHUB solves this problem with a library of core business process and procedure templates. Documenting your business has never been easier – click here to find out more.
Sharing & permissions.
Whether it's your personal assistant, full time team member or contractor – everyone is different. Custom permissions give you full control over who can see, edit and delete systems. Avoid team member "accidents" before they ever happen.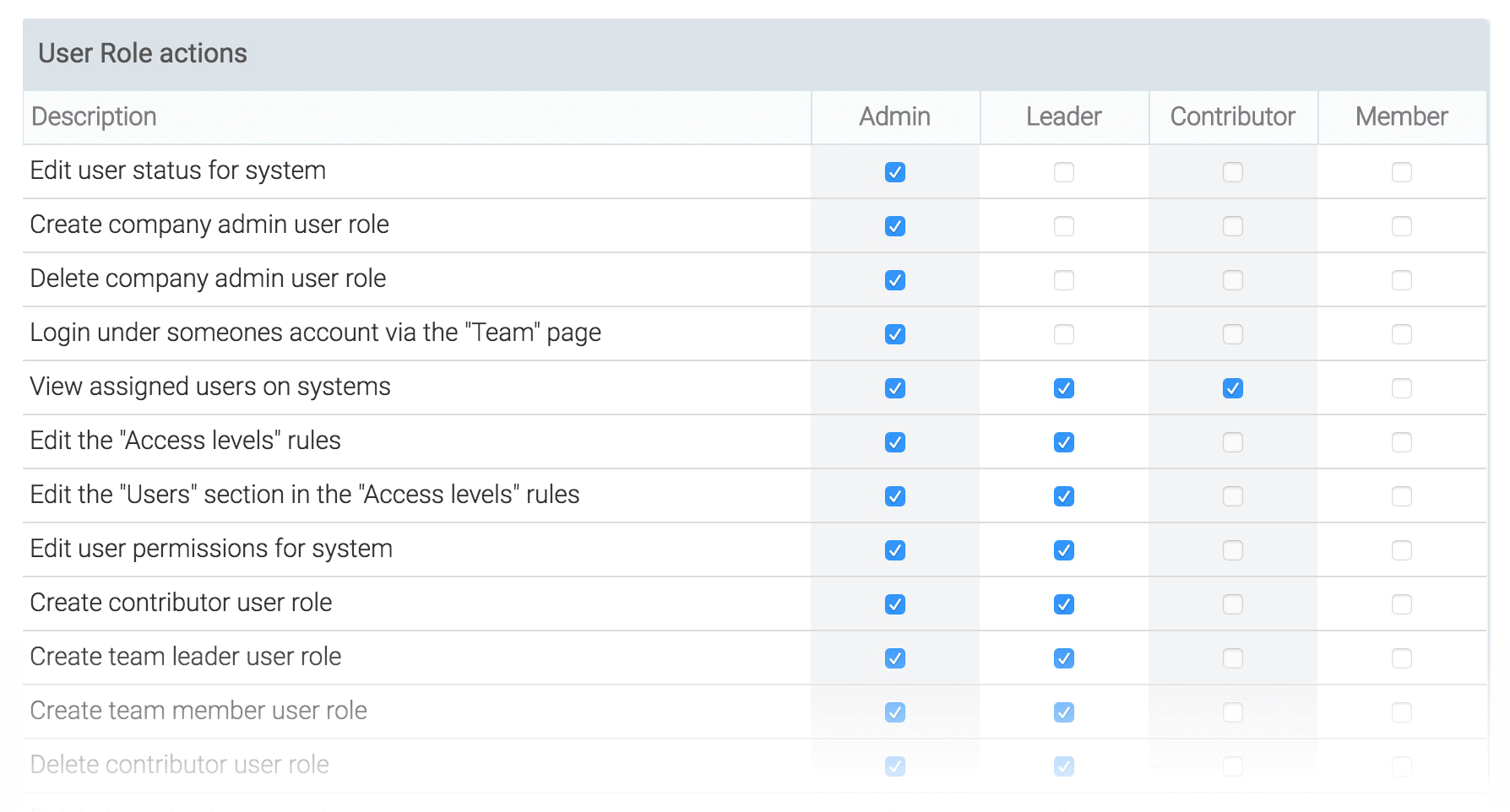 Searchable
For systems to really work within your business, you and your team need to be able to find the right ones, at the right time – with powerful tagging and advanced search features it's never been quicker or easier. The systems you need are only one click away inside systemHUB.
Email templates
Excellent communication, in a digital world, has never been more important. You and your team must deliver a consistent message to your clients and prospects. Our simple, yet intelligent, email template feature allows for quick replies to your most common questions.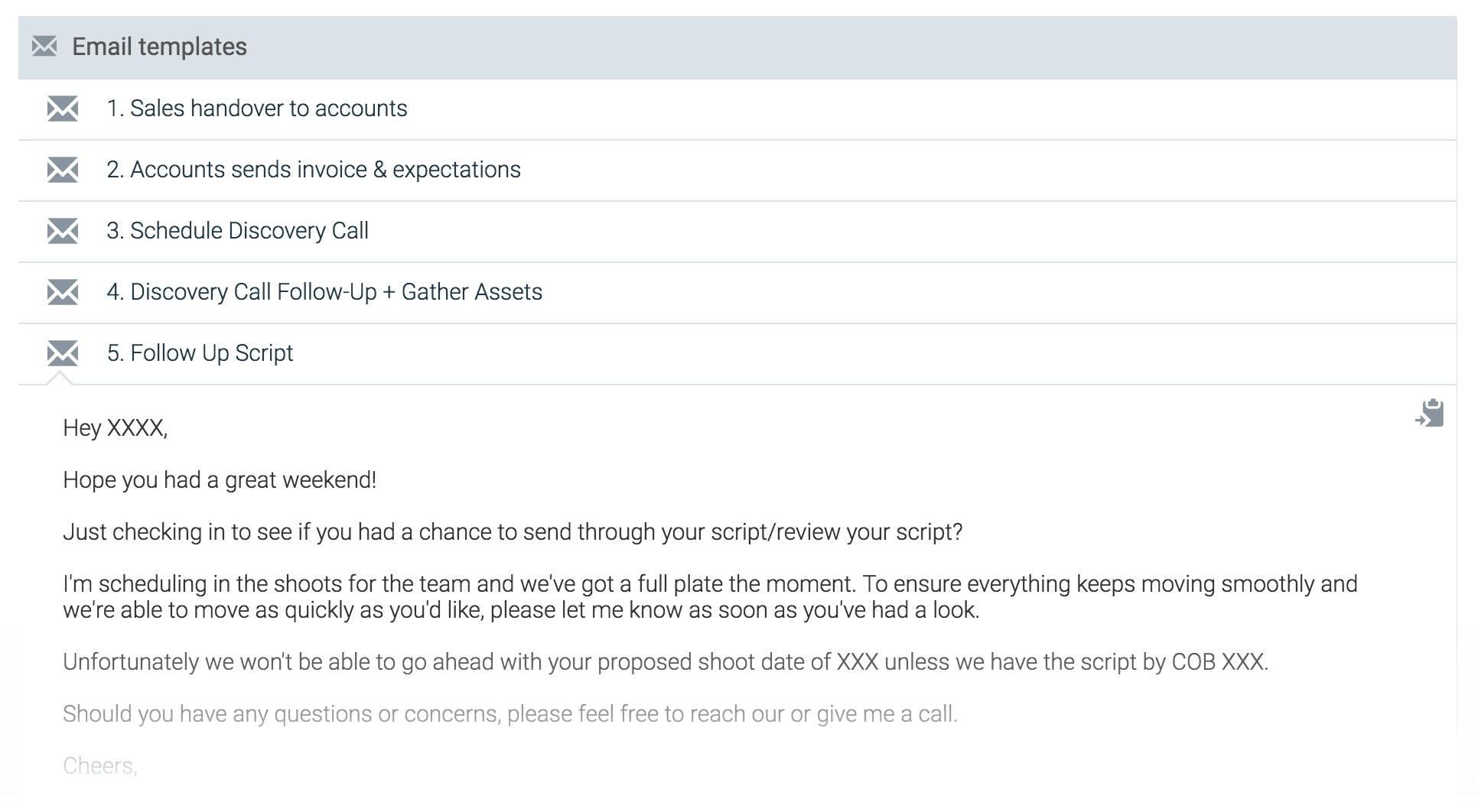 Digital Training Centre
70+ hours of industry leading training on outsourcing, virtual team building, online marketing, online business systems, SEO, video marketing more. Gain instant access to every course every created by the Melbourne SEO & Video team – training guaranteed to give your team the edge.
Supportive Community
We're passionate about systems and supporting business owners. We can think of nothing more exciting than sharing this entrepreneurial journey with you. Yes, we have big plans with an annual event, forum, meetups and more – we hope you can join us.
Built With Love
systemHUB was built with love to solve a very specific problem all business owners and entrepreneurs face – "How to do you build a business that works without you?" systemHUB turns a barely manageable business into a consistently profitable and scalable one that works without you.
Not sure where to get started?
Every business needs a "system for creating systems". It's the first thing you should do as you start to document your core processes and procedures. Fortunately, you can have ours for free.