This program eliminates exploding inboxes and helps business owners to organize and sort their emails, so it stays at 0 inbox. Moreover, this system saves a lot of time by avoiding inbox overwhelm.
Today's Guest
Andy Willis
I'm passionate about empowering successful business owners to spend more time living life outside of their business.
I founded Working From Anywhere after a huge 'turning point' in my life when my 19-year marriage came to an end.
I packed my bike, bag and laptop and headed to the French Alps for a month, implementing systems and cloud technology to make my long-running (location-based) conference business work.
Not only did it work. It changed my focus and the way I lived my whole life.
What started out as an 'experiment' became a full-blown transition to a location-independent business model. Soon, I started fielding questions about just HOW I did it and WFA.Life was born!
Today, I'm privileged to mentor successful business operators to spend more time living life outside of their business. In effect, I help people 'fit their work around their life' rather than 'fit their life around their work'.
Website: wfa.life
System Steps
Step 1: Reduce the amount of traffic to your inbox.
Step 2: Establish your strategy, process, and mindset to maintain your Inbox Zero status.
Thank you for listening!
Thanks for joining us for this episode. Do you have any questions or feedback you'd like to share? We'd love to hear it! Let us know in the comments section below.
If you enjoy listening to this podcast, please share it on Facebook and leave an honest review on iTunes. We'd love to know what you think.
Remember – the next system we share could be just the one you been looking for, so subscribe on iTunes so you can get the latest episodes as soon as they're published.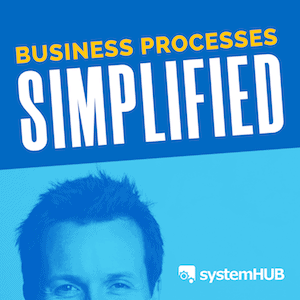 Business Processes Simplified
We interview industry experts and have them share their best small business systems and processes. This is the quickest, easiest and most efficient way to build a systems centered business.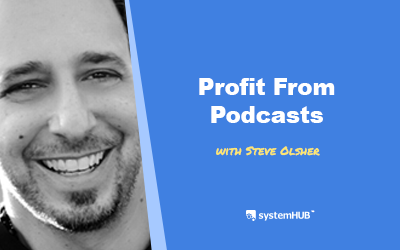 Podcast Episode #97New York Times Bestselling book 'What Is Your WHAT?' author, Steve Olsher, shares his profiting from podcasts system that helps business owners gain and increase their visibility as well as monetize every visibility opportunity that comes their way....