Hiring new team members can be a nerve-wracking time, especially when you don't have much recruiting experience. How can you possibly make the right choice based on reading a CV and having a short interview with a few candidates? Follow Adam's effective process for recruiting "A Players" to your team.
Today's Guest
Adam Franklin
Adam Franklin is the Amazon #1 bestselling author of Web Marketing That Works (Wiley & Sons 2014), an entrepreneur, business owner, and marketer who lives and breathes social media, content marketing, and inbound marketing.
His Bluewire Media blog is Australia's #1 business blog and he has written for The Australian, Sydney Morning Herald, and Smart Company. Adam has been interviewed on 2UE, 4BC, and ABC612 radio.
He speaks with 'in the trenches' experience from running his own company for 10 years. He also sends his weekly Bluewire News email to over 20,000 marketers worldwide.
Adam has delighted audiences around the world with his humorous and jargon-free presentations. He has been speaking professionally since 2009 and is often the highest rated speaker at conferences.
Ideal audience: Complete newbies and social media cynics from corporate professionals to small business owners!
Speaking Topics Include:
Killer Digital Marketing Strategies keynote
Web Marketing That Works keynote
Email Marketing Secrets keynote
The Truth About Content Marketing for Business keynote
How to Hire and Retain "A Players"
Step 1: Write a Job Score Card (job ad) and publish it.
Step 2: Create a job application form to allow candidates to apply.
Step 3: Screen the application forms and run a competency exam for the shortlisted candidates.
Step 4: Conduct a short screening call with the candidates that successfully passed the competency exam.
Step 5: Call and check the references of the successful candidates.
Step 6: Invite the shortlisted candidates to a face-to-face cultural interview.
Step 7: Introduce the successful applicant to the team.
Step 8: Employ the successful candidate for a 3-month probation period.
Additional steps to maintain "A Players"
Step 9: Set an organizational hierarchic system with a pay range for each level.
Step 10: Conduct performance reviews and offer incremental promotions and pay raise to retain "A Players".
Thank you for listening!
Thanks for joining us for this episode. Do you have any questions or feedback you'd like to share? We'd love to hear it! Let us know in the comments section below.
If you enjoy listening to this podcast, please share it on Facebook and leave an honest review on iTunes. We'd love to know what you think.
Remember – the next system we share could be just the one you been looking for, so subscribe on iTunes so you can get the latest episodes as soon as they're published.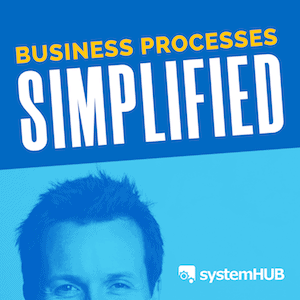 Business Processes Simplified
We interview industry experts and have them share their best small business systems and processes. This is the quickest, easiest and most efficient way to build a systems centered business.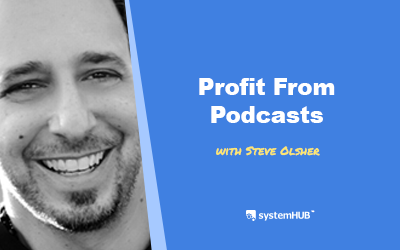 Podcast Episode #97New York Times Bestselling book 'What Is Your WHAT?' author, Steve Olsher, shares his profiting from podcasts system that helps business owners gain and increase their visibility as well as monetize every visibility opportunity that comes their way....