Guest's Background:
Workforce thought leader Cara Silletto currently sits in the sweet spot for bridging today's generational gaps and reducing unnecessary employee turnover. She is an early Millennial herself (born in 1981), yet she has more than 14 years of professional experience learning managers' expectations, plus an MBA to quantify the business impact of these issues.
In 2016 alone, Cara Silletto conducted more than 100 engagements for clients such as Humana, Vistage, Cintas, Berkshire Hathaway, AHCA and more.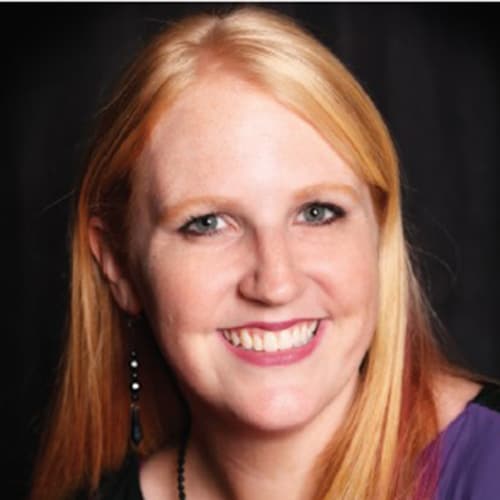 Cara and her message have impacted over 10,000 business leaders around the country. Workforce Magazine named her a "Game Changer" and Recruiter.com said she's a "Top 10 Company Culture Expert to Watch."
10 Tips to Reduce Unnecessary Millennial Employee Turnover
We have evolved over time for our external customers based on what they need and what their expectations are. Now it's time to look at how our workforce has evolved and what we can do about it.
Step 1: Understand your team and staff.
There are two types of personnel:

Trees are people who are deep-rooted within a company or organisation. They typically stay put and tend to be loyal.
Revolving Doors are people who don't stay very long. Job-hoppers who tend to want to grow, and experience new things.
What is the percentage of each of these personnel types in your company?

Is it 50-50? Is it 70-30?
Project that percentage over a period of 5-10 years.

In most industries projections are showing more Revolving Door employees, meaning we need to plan for a shorter term workforce.
Step 2: Gather data, don't make assumptions.
Don't make decisions based on your hunches and assumptions of what people want (some of your staff may not think like you, or were not raised like you).
Do "stay interviews" – what can you do both as an organisation, and as a leader to help your staff do their job better.

Conduct these interviews with new employees 30, 60 and 90 days into their job to check on their feelings about the company, the management style, and operations.
Suggestion! Conduct them at an alternate time of your standard performance evaluations.

You can then conduct these interviews with employees every six months or at the 6-month and 18-month mark.
Don't attach the stay interview with the standard performance review. This is not about how the employees are doing, but how the company is doing.

If you have enough staff, conduct official surveys to collect feedback.
Grab the chance of asking a team member or employee one-on-one, "What do you think about this?" , "How would you improve that?"
Step 3: Welcome people to the organisation.
What do onboarding and orientation look like?

Build welcoming onboarding and orientation systems to win people over. Make sure they feel like they are part of your company family and that you are excited to have them onboard.
You can create welcome baskets, and welcome notes to clients/customers or other team members to introduce the new team member.
What would the new team member think? Is their day 1 boring? Do they still want to come in for day 2? Does it feel stressful or lonely?

Come up with fun ways to make the first few days extra exciting and engaging for the new team hires.

Plan the ideal training timeline or schedule.

Space out the training. Based on adult learning, people can't retain too much information at that one time.

When information is crammed together, the less the new hire will retain the information.
It's costly to train people, especially if they don't stick around.

You have to know what your new employee needs to know in week 1, month 1, year 1.
Step 4: Train your managers and supervisors on today's new workforce.
Make sure that you, as a manager and leader, and your managers and supervisors are trained to better communication and better management techniques.

How to talk to people.
Conflict resolution.
How to give and receive feedback.
Conduct performance reviews accurately and effectively.
Better management technique.

There is a bigger expectation of managers and supervisors today.

They are expected to be more like coaches and mentors. Helping employees advance in their careers without too much criticism but more of that coaching mentality.
Step 5: Enhance your corporate communication.
Have consistent corporate communication.
Have a steady drumbeat of what you want people to do, and how you want them to behave.
Don't simply cover your core values, vision, and how you want employees to behave, on day 1. Instill this in employees over time and give them reminders of what is expected of them.
Step 6: Game-ification
Build ways for people to "level up" and to advance their career (even if it's in the same job).

Even though there could be no other title you can promote someone to or have the money to give them a raise, you can find different ways to level them up in their job.

Provide them more education or training.
Could they have a mentor, or be one?
Could they go back to school or get another certification?
They could take part in in-house training or even webinars, summits, and online training.
Build their network and introductions to certain types of people.

Offer more opportunities for professional development and career path advancement.
Build competency levels – create tasks/skills that someone in a role can learn over time.
Eliminate the thought of "being stuck" in one job and the thought of "no better opportunities" in an employee's mind. Build the opportunities and competency levels in the company (even if it's just that one job description).
Step 7: Succession planning
Be more effective in your operations.

Create training manuals, checklists and documentation.
Have a maintenance schedule put in place to update these regularly.
Have these resources available to new staff.

This will lessen key man dependability.

In the long run, even if it costs a lot of time and effort up front, this will help you save money and time by creating training manuals, and checklists for certain
Suggestion! To keep consistency, create an all-company checklist for everyone in Day 1-2, then break it into Department checklists (Day 3-4), then the next week make it a role-specific.
Step 8: Scheduling
Give as much flexibility as possible.

Example: Offer different options as 4, 6, 8, 10 and 12 hours shifts.
The more hour options available, the more attractive your company becomes. This attracts talents you want, and It often keeps them there because they don't find these flexible hours elsewhere.
Suggestion! Use a scheduling software or app.

These software and apps help employees switch shifts with each other and communicate what their preferred schedule would be.
Step 9: Flexible compensation
Think about what you're offering to people as far as the entire compensation package.
Ask your employees what type of benefits matter to them and adjust their compensation package to match their needs.
Step 10: Build loyalty in your people.
CASE for a new leadership model:

C: Communicate your expectations.

Make your expectations clear.

A: Appreciate any job well done.

Appreciate people who do their job (not everyone who comes in actually does their job).
This builds the relationship with your staff.

S: Spend more time with your people.

Go out and get feedback (you can do the survey).
It's time to learn how your company is doing.

E: Evaluate your effectiveness regularly.

The workforce is changing.
Create the place people want to be in or work in. Be the manager people want to work for.
Be up to date. Know what the modern-day workforce is up to and what they want and need.
Thank you for listening!
Remember the next system we release could be the one you been looking for, so
subscribe to the show on iTunes
so you can get the latest episodes as soon as they're published.