Creating a monthly budget for your business using Xero will take some time and effort to begin with, but by following Steven's process, you can make the process as easy as 1, 2, 3.
Today's Guest
Steven Briginshaw
Steven Briginshaw is an international bestselling author, speaker, award-winning entrepreneur & business mentor. Steven's mission is to revolutionising accountancy, small business & business education to give existing and future entrepreneurs what they need to help solve meaningful problems & build purpose led impact-making businesses. He's a former chartered accountant & has worked with small businesses since 2000.
How to Generate a Monthly Budget Using Xero
Step 1: Understand where you want to be.
Step 2: Exporting your current accounts data to a Microsoft Excel document.
Step 3: Use the figures from last year as a base for your budget for this year.
Step 4: Budget for your overheads – fixed costs.
Step 5: Budget your variable costs.
Step 6: Review your gross profit and adjust to reflect business goals
Step 7: Save the excel file and import it to Xero as a budget for the next period.
Step 8: Review, tweak, rinse and repeat.
Bonus Step: Create a one-page financial overview to aid in analysis.
Thank you for listening!
Thanks for joining us for this episode. Do you have any questions or feedback you'd like to share? We'd love to hear it! Let us know in the comments section below.
If you enjoy listening to this podcast, please share it on Facebook and leave an honest review on iTunes. We'd love to know what you think.
Remember – the next system we share could be just the one you been looking for, so subscribe on iTunes so you can get the latest episodes as soon as they're published.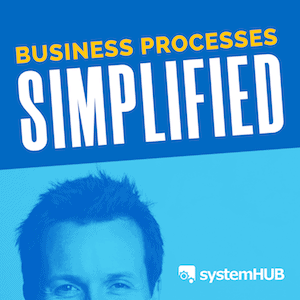 Business Processes Simplified
We interview industry experts and have them share their best small business systems and processes. This is the quickest, easiest and most efficient way to build a systems centered business.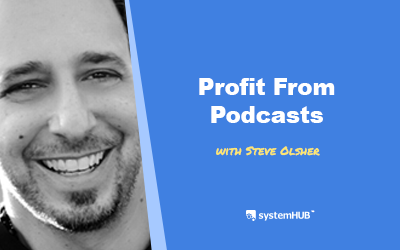 Podcast Episode #97New York Times Bestselling book 'What Is Your WHAT?' author, Steve Olsher, shares his profiting from podcasts system that helps business owners gain and increase their visibility as well as monetize every visibility opportunity that comes their way....