In order for your business to succeed financially, you need to have a good insight into how well it is performing. By creating a monthly financial scorecard, you'll have a strategic tool that will not only help you to understand the drivers of cash flow and returns but to also drive financial performance across the business.
Today's Guest, Alan Miltz
Alan Miltz has changed the way in which banks and businesses review financial performance. His analysis techniques are used in over 30 countries by leading banks, businesses and accounting firms.
Alan has presented to over 5000 business leaders globally. in his dynamic presentations, Alan employs interactive tools and live case studies to highlight the significance of these performance measures and comprehensively describes how to implement them.
Even seasoned financial professionals who thought they had seen and heard it all have been "wowed" by Alan Miltz's penetrating analysis.
How to Generate a Monthly Financial Scorecard
Step 1: Create a one-page monthly financial scorecard.
Step 2: Calculate and include your marginal cash flow on your financial scorecard.
Step 3: Create visibility in your company.
Step 4: The financial health review process.
Step 5: Define actions based on 7 levers to improve business.
Step 6: Rinse and repeat – review results and define new actions.
Thank you for listening!
Thanks for joining us for this episode. Do you have any questions or feedback you'd like to share? We'd love to hear it! Let us know in the comments section below.
If you enjoy listening to this podcast, please share it on Facebook and leave an honest review on iTunes. We'd love to know what you think.
Remember – the next system we share could be just the one you been looking for, so subscribe on iTunes so you can get the latest episodes as soon as they're published.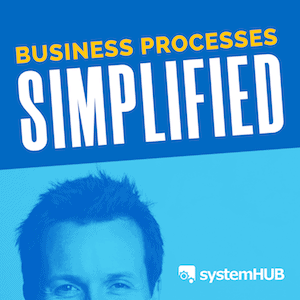 Business Processes Simplified
We interview industry experts and have them share their best small business systems and processes. This is the quickest, easiest and most efficient way to build a systems centered business.