A high performing, rock-solid team doesn't happen by accident. You need to build out your HR systems and policies… Follow Dawn's process and you'll be well on your way.
Today's Guest
Dawn Cacciotti
Dawn Cacciotti, founder of EngageHRnow® has over 25 years of strategic HR experience. As a human resources strategist, author, and passionate speaker, Dawn is an advocate for the importance of strategic HR to the success of all organisations.
EngageHRnow, founded in 2014 is a human resources consulting and outsourcing firm specialising in employee engagement, organisational culture, and human capital solutions for small to mid-size associations and for-profit business.
Dawn has won numerous honours for her leadership in the area of Engagement, Strategy and Well-being. In 2014 she was recognized by Employee Benefits News as the "Benefits Leadership – Judges Choice" award winner, led the strategic human capital change at the National Restaurant Association allowing them to be awarded the coveted Washington Post Top Workplace list in Washington, D.C., and was a Human Resources Strategic Alignment honouree for the HRLA awards.
EngageHRnow's vision statement, "Get them to Great" exemplifies the passion that Dawn has for partnering with organisations that are not satisfied with just being good; they are ready to become great! Dawn is experienced at advising senior executives and staff on HR best practices and provides essential leadership throughout the implementation of strategic HR solutions. She assists organisations to effectively build their Human Resources infrastructure and guides the leadership team in developing the organisational culture while educating and engaging the staff on how they directly impact the overall success of the business.
Dawn has shared her strategic HR insights at the US Chamber of Commerce small business summit, numerous Association Trends events, BLR webinars that focus on providing thoughtful HR expertise to help positively shape organisational cultures and has been a featured speaker at many organisation events.
As the founder of EngageHRnow®, Dawn has teamed up with a consortium of business experts to help small and mid-size business advance their results by operating as their virtual and on-site strategic HR leader.
She is a member of American Society of Association Executives (ASAE), Society for Human Resources (SHRM), Human Capital Institute (HCI), Human Resources Leadership Forum (HRLF), and Human Resources Association – National Capitol Area (HRA-NC). She holds certifications as a Senior Professional of Human Resources (SPHR), SHRM Senior Certified Professional (SHRM-SCP) and Human Capital Strategist (HCS) and has her Bachelors of Science in Human Resources Management.
Developing an HR Strategy
Step 1: Review the Human Resources Checklist
Step 2: Define your organisation's objectives and strategic plan
Step 3: Define your organisation's value and culture
Step 4: Create an HR strategy and prioritised action plan
Step 5: Ensure you communicate through every step of executing on your plan
Step 6: Review and revise where needed to work on the highest priorities
Thank you for listening!
Thanks for joining us for this episode. Do you have any questions or feedback you'd like to share? We'd love to hear it! Let us know in the comments section below.
If you enjoy listening to this podcast, please share it on Facebook and leave an honest review on iTunes. We'd love to know what you think.
Remember – the next system we share could be just the one you been looking for, so subscribe on iTunes so you can get the latest episodes as soon as they're published.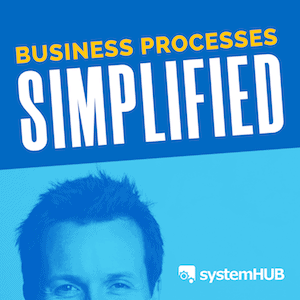 Business Processes Simplified
We interview industry experts and have them share their best small business systems and processes. This is the quickest, easiest and most efficient way to build a systems centered business.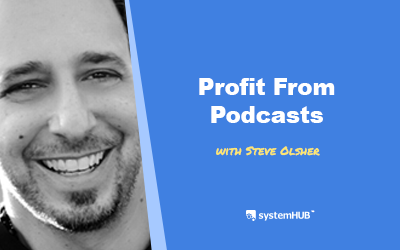 Podcast Episode #97New York Times Bestselling book 'What Is Your WHAT?' author, Steve Olsher, shares his profiting from podcasts system that helps business owners gain and increase their visibility as well as monetize every visibility opportunity that comes their way....