Terminating someone the wrong way can lead to costly legal breaches, so doing it correctly is vital. This 5-step system by Employee Relations expert Natasha Hawker, will guide you through conducting a performance-based employee termination process, the right way.
Today's Guest
Natasha Hawker
Natasha Hawker is a business owner, who has been running Employee Matters with her husband and business partner Mark for the past five years, they have 9 employees. Employee Matters works with clients across Australia and has international clients from USA, UK and Asia. Employee Matters helps small to medium businesses hire better, manage better and if required, exit better. She has worked in Employee Relations for over 23 years, working both nationally and internationally, including twelve years at Accenture, one of the top global management consulting firms.
She is routinely featured in the SMH, Australian Financial Review and The Huffington Post and she is a regular writer for Flying Solo and Her Business. She has been nominated for the Telstra Businesswomen of the Year and Small Business of the Year and she has personally hired, managed and fired over 15, 000 employees.
She is also a professional speaker and author of 'From Hire to Fire & Everything in Between' which is available in all great bookstores, and also on Amazon.
But before life as an entrepreneur, Natasha had a successful corporate career and now she uses her corporate best practice knowledge and applies it in a way that makes commercial sense to small to midsize business. She is renowned for helping small business grow their businesses faster than ever before through their employees.
Website: employeematters.com.au
The Employee Termination Process Based on Their Performance
Step 1: Have all the foundation steps in place.
Step 2: Steps prior to a performance management meeting.
Step 3: Script the performance management meeting.
Step 4: Conduct a performance meeting.
Step 5: Deal with the emotional side.
With this 5-step system to guide you through conducting performance-based terminations, you can have peace of mind that they will be performed the right way, without the worry of potential legal ramifications.
And because practice makes perfect, why not try using this system on a test case? Perhaps with a member of your HR team or a friend? That way, prior to any emotions potentially getting in the way, you've practiced and put the procedure in place.
Thank you for listening!
Thanks for joining us for this episode. Do you have any questions or feedback you'd like to share? We'd love to hear it! Let us know in the comments section below.
If you enjoy listening to this podcast, please share it on Facebook and leave an honest review on iTunes. We'd love to know what you think.
Remember – the next system we share could be just the one you been looking for, so subscribe on iTunes so you can get the latest episodes as soon as they're published.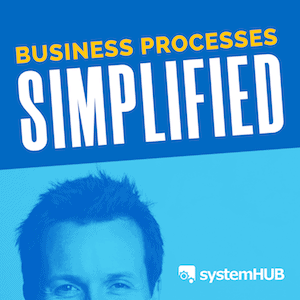 Business Processes Simplified
We interview industry experts and have them share their best small business systems and processes. This is the quickest, easiest and most efficient way to build a systems centered business.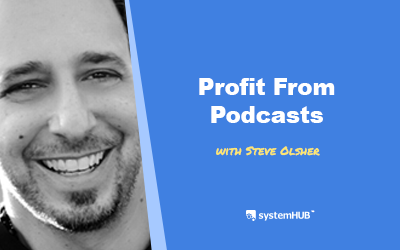 Podcast Episode #97New York Times Bestselling book 'What Is Your WHAT?' author, Steve Olsher, shares his profiting from podcasts system that helps business owners gain and increase their visibility as well as monetize every visibility opportunity that comes their way....