By investing in an automated system to re-engage lost leads, you're most likely to increase your sales conversion strategy rate without putting a big dent on your marketing budget. Follow Pete Williams in resuscitation marketing 101.
Today's Guest
Pete Williams
FORBES recently said Pete Williams is "One entrepreneur today that every marketer should be modeling", whilst INC describes him as "a savvy marketing strategist".
Pete Williams is an entrepreneur, author, and marketer from Melbourne, Australia.
Recently named a Small Business ICON award winner for the Best-in-Class marketing strategies he's implemented in his leading Telco company.
Lots of other people think he's pretty good too! He's been announced as the Global Runner-Up in the JCI Creative Young Entrepreneur Awards for 2009, the Southern Region Finalist in the Ernst & Young 2010 Entrepreneur of the Year, and a member of SmartCompany's Top 30 Under 30.
Pete will share the tactics, processes and steps you can swipe and deploy resuscitate the dead leads your business is sitting on right now.
Website: preneurgroup.com
Resuscitation Marketing 101
Melbourne-based entrepreneur, author, and award-winning marketing expert Pete Williams has developed what he calls "resuscitation marketing," a systematic process of re-engaging lost leads and turning them back into active prospects. Using marketing automation software and email marketing platforms, the idea is to segment lost leads into specific categories based on their "causes of death" and craft a unique messaging campaign that will revive their interest in your products and help you close a sale.
Interested to learn more about how the system works?
Here is a six-step process to systematically and automatically resuscitate dead leads back to life and increase your conversions without new leads.
Step 1: Map out your sales funnel.
Step 2: Identify the death traps / where your prospects are falling out of the sales funnel.
Step 3: Categorise and group together the causes of death.
Step 4: Create marketing automation sequences to re-engage prospect.
Step 5: Use automation to move "lost" leads into new re-engagement funnels.
Step 6: Review, adjust and tweak based on results.
Making the system work for itself
Automating your re-engagement process for lost leads increases your chances of unlocking new sales that you would have otherwise forgotten about. With the right tools (refer to Step 4 above), your resuscitation marketing campaign could pretty much run on its own – meaning less manual work for your sales team and more time for them to focus on congruent new lead generation efforts.
Thank you for listening!
Thanks for joining us for this episode. Do you have any questions or feedback you'd like to share? We'd love to hear it! Let us know in the comments section below.
If you enjoy listening to this podcast, please share it on Facebook and leave an honest review on iTunes. We'd love to know what you think.
Remember – the next system we share could be just the one you been looking for, so subscribe on iTunes so you can get the latest episodes as soon as they're published.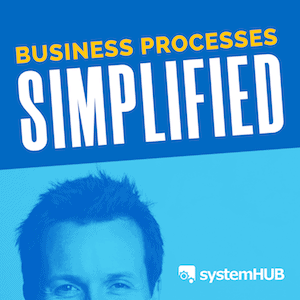 Business Processes Simplified
We interview industry experts and have them share their best small business systems and processes. This is the quickest, easiest and most efficient way to build a systems centered business.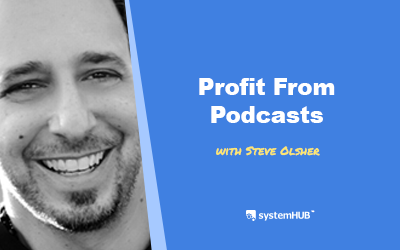 Podcast Episode #97New York Times Bestselling book 'What Is Your WHAT?' author, Steve Olsher, shares his profiting from podcasts system that helps business owners gain and increase their visibility as well as monetize every visibility opportunity that comes their way....