The Net Promoter System® (NPS) which has been used and loved by Disney, Lego, and Qantas, to name a few, is used to identify both your delighted clients, allowing you to get more business and referrals, and your disgruntled clients, giving you the information you need to improve their experience.
Today's Guest
Pete Nicholls
Pete Nicholls is the Director and Marketing Technologist at HubDo.com, the global Marketing Stacks Company. Following 16 years with Cisco as Technical Director, Sales and Business Development, Pete heads hubdo.com, a Global Provider of Marketing Stacks for Consultants and Agencies.
HubDo delivers integrated Done For You solutions as Marketing Stacks for Consultants and Agencies, built on Best In Class software including HubSpot, integrated and automated using HubDo Glue, for lead generation, customer acquisition, and client engagement.
Website: hubdo.com
How to Identify Your Clients' Level of Happy
Step 1: Send your clients a one question survey following the – Net Promoter System® (NPS).
Step 2: Identify who are you going to survey
Step 3: Send out the survey to your selected group
Step 4: Calculate your Net Promoter System® (NPS) score promoter, passive and detractor customer

Step 5: Respond to your survey respondents
Step 6: Bridge the gap
Thank you for listening!
Thanks for joining us for this episode. Do you have any questions or feedback you'd like to share? We'd love to hear it! Let us know in the comments section below.
If you enjoy listening to this podcast, please share it on Facebook and leave an honest review on iTunes. We'd love to know what you think.
Remember – the next system we share could be just the one you been looking for, so subscribe on iTunes so you can get the latest episodes as soon as they're published.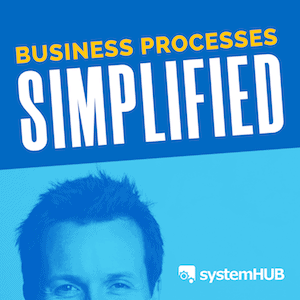 Business Processes Simplified
We interview industry experts and have them share their best small business systems and processes. This is the quickest, easiest and most efficient way to build a systems centered business.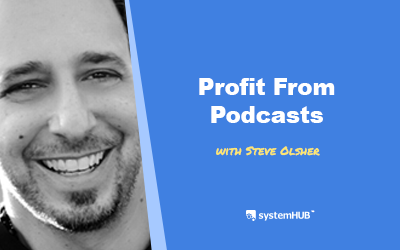 Podcast Episode #97New York Times Bestselling book 'What Is Your WHAT?' author, Steve Olsher, shares his profiting from podcasts system that helps business owners gain and increase their visibility as well as monetize every visibility opportunity that comes their way....