Having a podcast helps a business more than people think. This system outlines the process for creating a system for video and audio podcasts: from booking guests, to promotion, and to measuring the effectiveness of having a podcast.
Today's Guest
Troy Dean
Troy Dean is an online marketing speaker, coach, consultant and podcaster. He specialises in helping businesses and entrepreneurs use the Internet to attract new customers and build their communities.
He also managed the online strategy for Jessica Watson, the 16-year-old Australian girl who sailed around the world and helped FebFast raise over $1 million in 2011 and 2012 for the drug and alcohol sector.
He's also a professional voice-over artist and has voiced campaigns for hundreds of brands including Ford, Telstra, ANZ, Hungry Jacks, Mitsubishi, AFL and Cricket Australia.
Plus, he sang the Cadbury jingle – "Wouldn't it be nice if the world was Cadbury?"
His clients include:
QuickBooks
Law Institute of Victoria
Westpac
Melbourne Business Network
Australian Anthill
Edge of the Web
Business Blueprint
Uniting Care Wesley
Website: troydean.com.au
Important System Sections
Snapshot
Business Needs
Target Audience Needs
Solution
Further Considerations
Project Timeline
Investment
Frequently Asked Questions
Next Steps
Mutual Agreement
Thank you for listening!
Thanks for joining us for this episode. Do you have any questions or feedback you'd like to share? We'd love to hear it! Let us know in the comments section below.
If you enjoy listening to this podcast, please share it on Facebook and leave an honest review on iTunes. We'd love to know what you think.
Remember – the next system we share could be just the one you been looking for, so subscribe on iTunes so you can get the latest episodes as soon as they're published.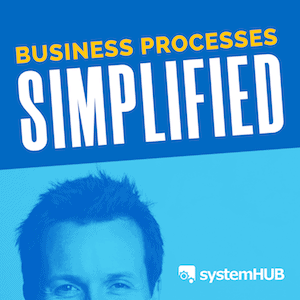 Business Processes Simplified
We interview industry experts and have them share their best small business systems and processes. This is the quickest, easiest and most efficient way to build a systems centered business.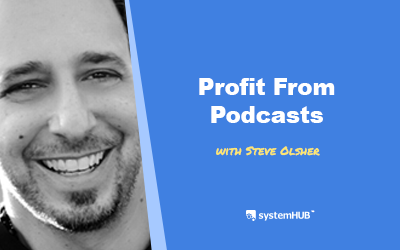 Podcast Episode #97New York Times Bestselling book 'What Is Your WHAT?' author, Steve Olsher, shares his profiting from podcasts system that helps business owners gain and increase their visibility as well as monetize every visibility opportunity that comes their way....