In this system, Mike Rhodes from Web Savvy shares his AdWords Audit Cheat Sheet, with 137 questions you need to ask yourself about your AdWords account on a quarterly basis – which is a sure-fire way to ensure you're getting the best bang for your marketing buck!
Today's Guest
Mike Rhodes
Mike Rhodes is approaching veteran status in the Adwords world. He's in his 13th year of building & running campaigns for businesses & brands all over the globe. He's the co-author (with Perry Marshall) of the world's best-selling book on Adwords 'The Ultimate Guide to Google Adwords' with the 5th Edition due later in 2017. He's also represented Google on stage & spoken at numerous events (including at the Google Plex in Sydney & many others such as Traffic & Conversion, Baby Bathwater, & for marketing legends like Brian Kurtz, Ryan Levesque, Ed Dale & James Schramko)
And as well as being in the trenches with his team & doing the work for clients, he also teaches a few hundred agencies how to improve what they do… both the technical 'how to do adwords better' side, and how to scale their agencies. Mike's married to the amazing Gabbi & lives in Melbourne, Australia. When he's not playing in the google machine you'll find him in a forest on a mountain bike, or elbow-deep in Play-Doh with his two gorgeous daughters.
Website: websavvy.com.au
How to Audit Your Adwords Account
Action: Every account should be audited at least quarterly, by someone other than the person running it.
Goal: List insights, recommended actions and expected business impact.
Step 1: Start Google Adwords audit by looking at a high-level overview of the account
Step 2: Segment the data – dig a little deeper
Step 3: Get granular – delve into the nitty-gritty of AdWords
Thank you for listening!
Thanks for joining us for this episode. Do you have any questions or feedback you'd like to share? We'd love to hear it! Let us know in the comments section below.
If you enjoy listening to this podcast, please share it on Facebook and leave an honest review on iTunes. We'd love to know what you think.
Remember – the next system we share could be just the one you been looking for, so subscribe on iTunes so you can get the latest episodes as soon as they're published.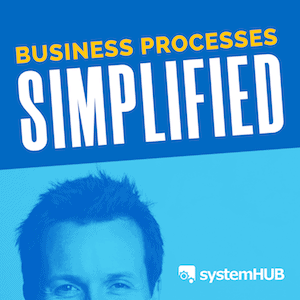 Business Processes Simplified
We interview industry experts and have them share their best small business systems and processes. This is the quickest, easiest and most efficient way to build a systems centered business.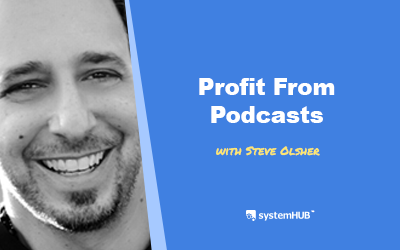 Podcast Episode #97New York Times Bestselling book 'What Is Your WHAT?' author, Steve Olsher, shares his profiting from podcasts system that helps business owners gain and increase their visibility as well as monetize every visibility opportunity that comes their way....