One of the biggest challenges entrepreneurs face is how to turn their great business ideas or solutions into reality. Award-winning Breakthrough4Business CEO Steve Dixon has developed a simple 5-step system to help you put your ideas into multiple actionable tasks to achieve the required end results for your clients.
Today's Guest
Steven Dixon
Steven Dixon is an Award Winning business person who has started Companies throughout various Countries in the World and has built them into thriving Million Dollar businesses.Starting his business journey as a 26-year-old with less than $500 in his bank account, Steven struggled and battled through the first 3 years of his business life. What Steven lacked in education and resources, he more than made up for with his undeniable commitment to succeed.
Today Steven works alongside some of the finest business people within Australia and around the Globe to continue learning and implementing the skills and techniques that have provided proven results.Through the various programs in B4B (Breakthrough4Business) Steven is able to deliver the best of what he learns into simple and manageable programs where he can walk beside you and take your business to the next level.
Website: b4b.academy
Consistently Solving Client Problems
Step 1: Think it up.
Step 2: Hand it off.
Step 3: Make it real.
Step 4: Make it better.
Step 5: Ask for feedback.
Thank you for listening!
Thanks for joining us for this episode. Do you have any questions or feedback you'd like to share? We'd love to hear it! Let us know in the comments section below.
If you enjoy listening to this podcast, please share it on Facebook and leave an honest review on iTunes. We'd love to know what you think.
Remember – the next system we share could be just the one you been looking for, so subscribe on iTunes so you can get the latest episodes as soon as they're published.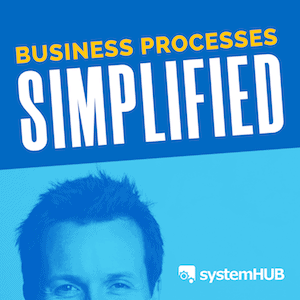 Business Processes Simplified
We interview industry experts and have them share their best small business systems and processes. This is the quickest, easiest and most efficient way to build a systems centered business.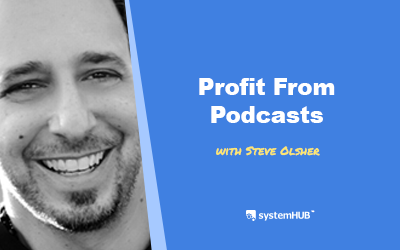 Podcast Episode #97New York Times Bestselling book 'What Is Your WHAT?' author, Steve Olsher, shares his profiting from podcasts system that helps business owners gain and increase their visibility as well as monetize every visibility opportunity that comes their way....