Charley's system outlines how to organise the structure of a virtual team operations. Implementing this system will allow you to run and scale your remote team, ensuring the important goals are achieved consistently, and the team is well looked after.
Today's Guest
Charley Valher
Charley Valher is a serial business owner and educator from Melbourne, Australia, best known for his unique approach to business and developing companies in a way that creates more time and leverage for the business owner. Having experience in a variety of businesses, he has picked up and developed a strong skill set in:
Scaling a business past the business owner
Business Automation
Business model design
Virtual Assistants & Online teams
Systems & Processes
Joint Ventures
In his spare time, he enjoys cycling, cooking, and music.
Website: outsourcingangel.com
The Virtual Team Operating System
Step 1: Tools to use when working with a virtual team.
Step 2: Create a weekly system.
Step 3: Organise a Weekly Overview board in Asana.
Step 4: Setup a separate project for each customer.
Step 5: Setup channels for communication in Slack.
Step 6: Scale your virtual team.
Thank you for listening!
Thanks for joining us for this episode. Do you have any questions or feedback you'd like to share? We'd love to hear it! Let us know in the comments section below.
If you enjoy listening to this podcast, please share it on Facebook and leave an honest review on iTunes. We'd love to know what you think.
Remember – the next system we share could be just the one you been looking for, so subscribe on iTunes so you can get the latest episodes as soon as they're published.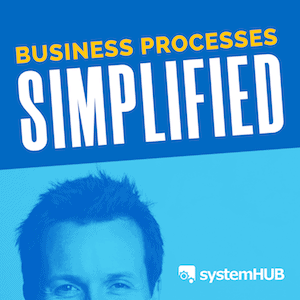 Business Processes Simplified
We interview industry experts and have them share their best small business systems and processes. This is the quickest, easiest and most efficient way to build a systems centered business.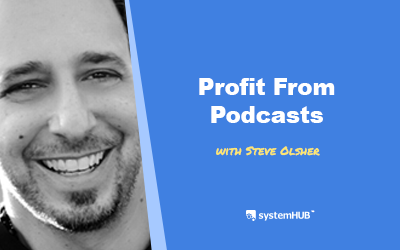 Podcast Episode #97New York Times Bestselling book 'What Is Your WHAT?' author, Steve Olsher, shares his profiting from podcasts system that helps business owners gain and increase their visibility as well as monetize every visibility opportunity that comes their way....