This system, by Jon Ferrara, primarily addresses the step-by-step process on how business owners can set themselves up as the authority on their field. It helps them to become on top of mind of their prospects, customers and even their influencers.
Today's Guest
Jon Ferrara
Jon Ferrara, has been recognized for pioneering innovation in the customer management category.
He's the founder and CEO of Nimble, an award-winning social sales, and marketing CRM for individuals and teams. It's Ranked #1 in Overall Satisfaction by G2 Crowd and integrates with Microsoft Office 365 and Google G Suite. Learn more at Nimble.com. Ferrara was the creator and co-founder of the award-winning customer management product GoldMine.
In 1999, Goldmine got acquired by FrontRange and Ferrara left to pursue other interests. During those years, Ferrara continued to watch the CRM market. He saw that most of the CRM products that were serving small businesses moved upmarket (and became more costly and complex) or fell by the wayside, leaving the market underserved.
Specialties:
Entrepreneurship and Product Innovation
Brand and Identity Development
Marketing and Sales Strategy
Managing Global 350+ persons Corporations
Website: nimble.com
Grow Sales Through Social Sales
Step 1: Create your persona.
Step 2: Identify the influencers of your prospects.
Step 3: Share your content.
Step 4: Listen and engage.
Step 5: Follow up and follow through.
System Notes
While this system suggests using other influencer's content, Jon suggests that you create a content you could call your own.
One way to create your own content is to engage with influencers from your field and share that conversation as your content.
Thank you for listening!
Thanks for joining us for this episode. Do you have any questions or feedback you'd like to share? We'd love to hear it! Let us know in the comments section below.
If you enjoy listening to this podcast, please share it on Facebook and leave an honest review on iTunes. We'd love to know what you think.
Remember – the next system we share could be just the one you been looking for, so subscribe on iTunes so you can get the latest episodes as soon as they're published.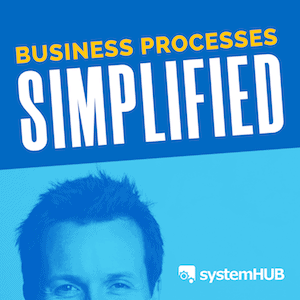 Business Processes Simplified
We interview industry experts and have them share their best small business systems and processes. This is the quickest, easiest and most efficient way to build a systems centered business.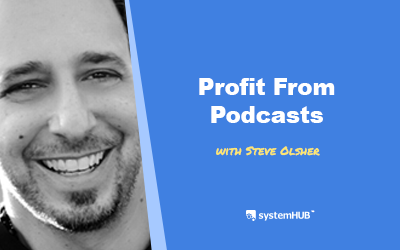 Podcast Episode #97New York Times Bestselling book 'What Is Your WHAT?' author, Steve Olsher, shares his profiting from podcasts system that helps business owners gain and increase their visibility as well as monetize every visibility opportunity that comes their way....