This document summarizes the nine-point marketing framework for small to medium business owners that is part of the author's book, The 1-Page Marketing Plan. Each point provides ideas that will help you plan your own marketing strategy. The Nine-Point Marketing Framework is divided into three phases and each phase has three steps. The 9-point framework has a 3×3 boxes laid out on a canvas.
Today's Guest
Allan Dib
Successwise was founded by Allan Dib. Allan is a serial entrepreneur, rebellious marketer, technology expert and #1 bestselling author.
He has started, grown and successfully exited multiple businesses in various industries. One of his previous businesses was in the hyper-competitive telecommunications industry, where he faced heated competition from multibillion-dollar, multinational competitors.
In four years, Allan grew this business from a startup to being named by Business Review Weekly (BRW) as one of Australia's fastest-growing companies—earning a spot on the coveted BRW Fast 100 list.
Allan's approach to business is practical and hands-on. He'll share with you the exact strategies he has used to build several high growth businesses.
More specifically he'll cover marketing strategies that will help you bring in a steady flow of leads into your business. He'll also share with you the technology and systems that allow your business to scale and the mindset you need to succeed as an entrepreneur.
Website: successwise.com
Allan just published a comprehensive piece on What Is a Marketing Plan, How To Write Your Business Marketing Plan + Five Examples To Get You Started.
Here's the link: successwise.com/what-is-a-marketing-plan
The 1-Page Marketing Plan System
Phase 1: The "Before" Phase
Step 1: Select your target market.
Step 2: Craft your message.
Step 3: Reach your prospects with advertising media.
Phase 2: The "During" Phase
Step 4: Capture your leads.
Step 5: Nurture your leads.
Step 6: Sales conversion.
Phase 3: The "After" Phase
Step 7: Deliver a world-class customer experience.
Step 8: Increase customer lifetime value.
Step 9: Orchestrate and stimulate referrals.
Thank you for listening!
Thanks for joining us for this episode. Do you have any questions or feedback you'd like to share? We'd love to hear it! Let us know in the comments section below.
If you enjoy listening to this podcast, please share it on Facebook and leave an honest review on iTunes. We'd love to know what you think.
Remember – the next system we share could be just the one you been looking for, so subscribe on iTunes so you can get the latest episodes as soon as they're published.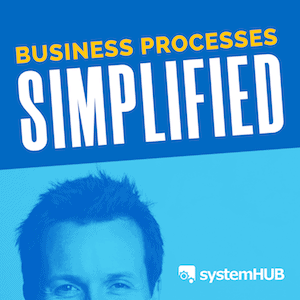 Business Processes Simplified
We interview industry experts and have them share their best small business systems and processes. This is the quickest, easiest and most efficient way to build a systems centered business.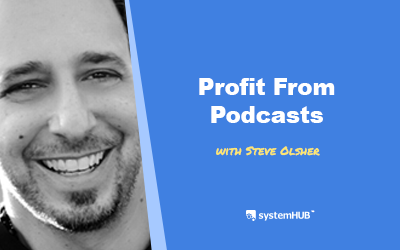 Podcast Episode #97New York Times Bestselling book 'What Is Your WHAT?' author, Steve Olsher, shares his profiting from podcasts system that helps business owners gain and increase their visibility as well as monetize every visibility opportunity that comes their way....