Understanding the financial side of business is important. When equipped with enough knowledge, one would be saved from running a business blindfolded and doom looped. The key concept of the system is to change the mindset of growing your business and convert it into growing your profit and cashflow.
Today's Guest
Dawn Fotopulos
Dawn Fotopulos is the associate professor of business at The King's College, the founder of BestSmallBizHelp.com and author of Accounting for the Numberphobic: A Survival Guide for Small Business Owners (AMACOM). As an experienced entrepreneur and small-business turnaround expert, she has rescued hundreds of small businesses from financial disaster. She has been featured on MSNBC's Your Business and at the New York Times Small Business Summit.
Website: hiddenprofitacademy.com
Boost Your Business Profit
Step 1: Review your financial dashboard.
Step 2: Focus on gross margin, not on revenues.
Step 3: Increase your gross margin by increasing your prices.
Step 4: Increase your gross margin by eliminating unprofitable products and services.
Step 5: Increasing growth margin by identifying profitability by the client.
Thank you for listening!
Thanks for joining us for this episode. Do you have any questions or feedback you'd like to share? We'd love to hear it! Let us know in the comments section below.
If you enjoy listening to this podcast, please share it on Facebook and leave an honest review on iTunes. We'd love to know what you think.
Remember – the next system we share could be just the one you been looking for, so subscribe on iTunes so you can get the latest episodes as soon as they're published.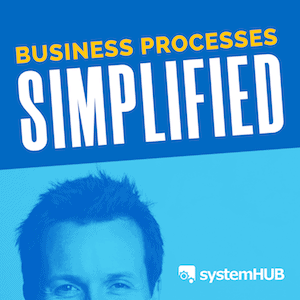 Business Processes Simplified
We interview industry experts and have them share their best small business systems and processes. This is the quickest, easiest and most efficient way to build a systems centered business.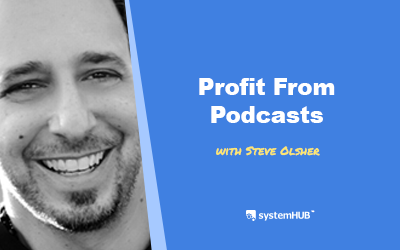 Podcast Episode #97New York Times Bestselling book 'What Is Your WHAT?' author, Steve Olsher, shares his profiting from podcasts system that helps business owners gain and increase their visibility as well as monetize every visibility opportunity that comes their way....