As a business keeps growing, it needs to expand its needs for more people who have exceptional skills and attitude towards work. This system emphasizes the importance of getting rid of "warm bodies" in someone's business because payroll is an investment.
Today's Guest
Dr. Sabrina Starling
Dr. Sabrina Starling, The Business Psychologist™ and author of the How to Hire the Best series is the founder of Tap the Potential. Tap the Potential specializes in transforming small businesses into highly profitable, Great Places to Work, then sending business owners on a 4 Week Vacation to celebrate that accomplishment.
Never one to accept status quo or back down from a challenge, Dr. Sabrina's How to Hire the Best series grew from her desire to solve the toughest hiring challenges interfering with her clients' growth and profitability.
What sprang from her experience working with entrepreneurs in rural areas catapulted her into becoming the world's leading expert in attracting top talent in small businesses — no matter what hiring challenges those businesses are facing — and earned Tap the Potential's reputation as the go-to resource for entrepreneurs committed to creating Great Places to Work with thriving coaching cultures and highly engaged team members working from strengths.
With her background in psychology, and years of driving profit in small business, Dr. Starling knows what it takes to find, keep and get exceptional performance out of your biggest investment — your team members.
Visit TapThePotential.com to learn more about the life-changing business transformations Dr. Sabrina and her team are bringing about for overworked business owners. Tune in weekly to the Profit by Design Podcast as Dr. Sabrina and her co-host, Mike Bruno, bring you tips, tools and strategies to grow a sustainably profitable business that allows you to live the lifestyle you desire.
Website: tapthepotential.com
Attract Top Performing Employees
Step 1: Understand yourself and your core values.
Step 2: Think about a clearly defined role you're hiring someone for.
Step 3: Spread the word everywhere.
Step 4: Have your candidate answer a situational question that was based on your core value through a video.
Thank you for listening!
Thanks for joining us for this episode. Do you have any questions or feedback you'd like to share? We'd love to hear it! Let us know in the comments section below.
If you enjoy listening to this podcast, please share it on Facebook and leave an honest review on iTunes. We'd love to know what you think.
Remember – the next system we share could be just the one you been looking for, so subscribe on iTunes so you can get the latest episodes as soon as they're published.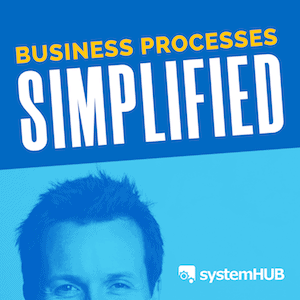 Business Processes Simplified
We interview industry experts and have them share their best small business systems and processes. This is the quickest, easiest and most efficient way to build a systems centered business.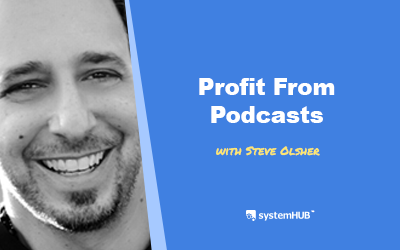 Podcast Episode #97New York Times Bestselling book 'What Is Your WHAT?' author, Steve Olsher, shares his profiting from podcasts system that helps business owners gain and increase their visibility as well as monetize every visibility opportunity that comes their way....