This system and framework provide a step-by-step process to help business owners transition from letting go of the tools to start working ON their business, instead of working IN it. It gives seven ideas on what entrepreneurs should focus on once they decide to let go of their tools to better work on their business and drive profitability in it.
Today's Guest
Pete Williams
Pete Williams is an entrepreneur, advisor and marketer who Forbes recently called, "one entrepreneur today that every marketer should be modelling," while Inc. describes him as, "a savvy marketing strategist."
A Southern Region Finalist in the Ernst & Young Entrepreneur of the Year Program, a Small Business ICON (Best-in-Class) Recipient, and an Australian Business Award Winner for Marketing Excellence, he is the co-founder of numerous businesses across varying industries—from telecommunications services to e-commerce.
Having been referred to as "Australia's Richard Branson" in media publications, Pete first made a name for himself when, at age twenty-one, he sold Australia's version of Yankee Stadium, the Melbourne Cricket Ground, for under $500—which you can read about in his first book, How to Turn Your Million-Dollar Idea Into a Reality (2007).
His latest book, Cadence, was born from the 7 Levers framework developed inside the Preneur Group projects and consulting clients. Pete is also a Professor of Practice at Deakin University, Australia.
Website: preneurgroup.com
The 7 Levers Business Scaling System
The Framework
Imagine that your business is mapped in seven different areas that are mainly divided by four elements. Most businesses start at the bottom line, and above that, there are three profit drivers: sales funnel, front-end revenue, and back-end revenue.
Sales Funnel
Front-End Revenue
Back-End Revenue
Bottom Line
Health Check
There are four steps in doing a health check on your business:
Clarify
Capture
Calculate
Correct
Thank you for listening!
Thanks for joining us for this episode. Do you have any questions or feedback you'd like to share? We'd love to hear it! Let us know in the comments section below.
If you enjoy listening to this podcast, please share it on Facebook and leave an honest review on iTunes. We'd love to know what you think.
Remember – the next system we share could be just the one you been looking for, so subscribe on iTunes so you can get the latest episodes as soon as they're published.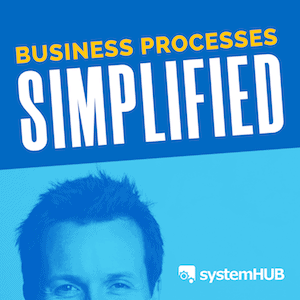 Business Processes Simplified
We interview industry experts and have them share their best small business systems and processes. This is the quickest, easiest and most efficient way to build a systems centered business.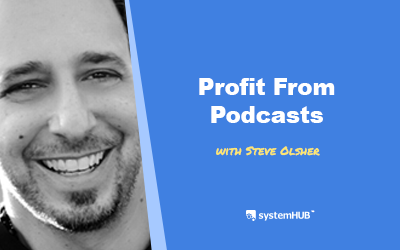 Podcast Episode #97New York Times Bestselling book 'What Is Your WHAT?' author, Steve Olsher, shares his profiting from podcasts system that helps business owners gain and increase their visibility as well as monetize every visibility opportunity that comes their way....