Most business owners, startups or not, often find themselves unable to accurately pinpoint the value of the products and services their business provides to their customers. Kim Orlesky's premium solution sales process for getting premium price elaborates how business owners can attract a handful of clients and make premium sales by connecting with them.
Today's Guest
Kim Orlesky
Kim is the President of KO Advantage Group. She's listed as LinkedIn's top sales influencers and continuously named as one of the top sales leaders to follow. She's Startup Canada's Woman Entrepreneur and Success Magazine's most inspirational blogger. She speaks internationally, including at North America's largest entrepreneurial event, Inbound 2017, 2018 & 2019, alongside Michelle Obama, Brené Brown, and Deepak Chopra.
In 2014 Kim courageously quit her life to backpack solo around the world. When she returned she turned her passion for sales into one of North America's fastest growing sales training programs, KO Sales U. Her third book Sell More. Faster. is available for now.
System Steps
Step 1: Understand your numbers.
Step 2: Identify your ideal buyer.
Step 3: Make your value proposition and your elevator pitch.
Step 4: Connect with your ideal buyers.
Step 5: Lead qualification.
Step 6: Create your value.
Step 7: Send your proposal.
Step 8: Negotiate.
Step 9: Follow up and cross-sell.
Thank you for listening!
Thanks for joining us for this episode. Do you have any questions or feedback you'd like to share? We'd love to hear it! Let us know in the comments section below.
If you enjoy listening to this podcast, please share it on Facebook and leave an honest review on iTunes. We'd love to know what you think.
Remember – the next system we share could be just the one you been looking for, so subscribe on iTunes so you can get the latest episodes as soon as they're published.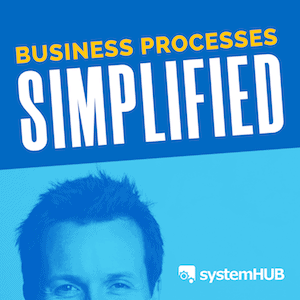 Business Processes Simplified
We interview industry experts and have them share their best small business systems and processes. This is the quickest, easiest and most efficient way to build a systems centered business.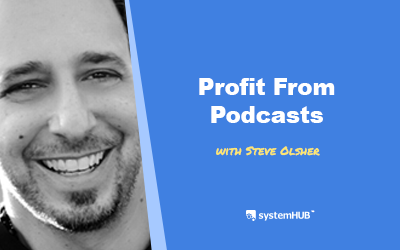 Podcast Episode #97New York Times Bestselling book 'What Is Your WHAT?' author, Steve Olsher, shares his profiting from podcasts system that helps business owners gain and increase their visibility as well as monetize every visibility opportunity that comes their way....