This system consists of five main principles whose aim is to help entrepreneurs master the art of execution. While there's never a lack of brilliant ideas, businesses often get stuck because of execution gaps. Brian's 12-Week Year System elaborates how proper implementation of ideas can help a business succeed.
Today's Guest
Brian Moran
Brian Moran has over thirty years of expertise as a CEO, corporate executive, entrepreneur, consultant, and coach. His background as a corporate executive combined with his experience as an entrepreneur positions him with a unique skill set to help individuals and organizations grow and prosper.
Brian's corporate experience includes management and executive positions with UPS, PepsiCo, and Northern Automotive.
As an entrepreneur he has personally launched and led successful businesses and been instrumental in the success of many others. In addition, he has consulted for dozens of world-class companies including Coldwell Banker, Mass Mutual, Medtronic, New York Life, and Tiffany & Co.
Brian is a recognized expert in the field of leadership and execution. His realization that most people don't lack ideas but struggle with effective implementation led him to the development of The 12 Week Year. In addition to his books, Brian has been published in many of the leading business journals and magazines. He is a sought after speaker, educating and inspiring thousands each year.
He is a visionary with a passion for helping others go beyond what they think they are capable of and achieve more than they ever thought possible. His greatest strength might be his ability to take success principles and strategies and help others apply them in a way that is powerful and effective, and gets results.
Website: 12weekyear.com
Plan Your 12 Week Year
Step 1: Reframe the mindset and set your vision.
Step 2: Start planning.
Step 3: Process control.
Step 4: Score-keeping.
Step 5: Usage of time.
Thank you for listening!
Thanks for joining us for this episode. Do you have any questions or feedback you'd like to share? We'd love to hear it! Let us know in the comments section below.
If you enjoy listening to this podcast, please share it on Facebook and leave an honest review on iTunes. We'd love to know what you think.
Remember – the next system we share could be just the one you been looking for, so subscribe on iTunes so you can get the latest episodes as soon as they're published.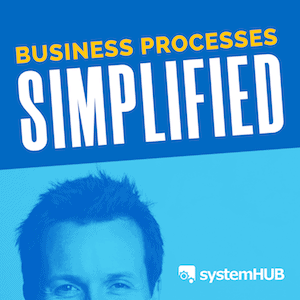 Business Processes Simplified
We interview industry experts and have them share their best small business systems and processes. This is the quickest, easiest and most efficient way to build a systems centered business.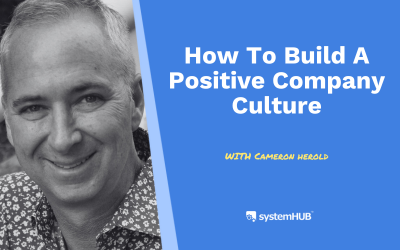 PODCAST: S2:E1Narrowing your focus on only 1 or 2 products or services, instead of being a Jack of all trades, will make you referable and help you scale your business. The system below represents the scalability track - a process that identifies which products or...