Today's Guest
Dr David Dugan
David's experience in business coaching and leadership across a diverse range of industries is 'expansive' and impressive. However, all the above combined with tenacity and drive, packed with genuine care to help people achieve their ultimate success, are the reasons David's clients achieve remarkable results in their business growth.
He also served in the Australian Navy for 18 years and retired as a Commander where he was awarded the Humanitarian Overseas Medal for work during the 2004 Tsunami when many lives were lost.
After 14 years of coaching and five tertiary qualifications in his pocket David has also undergone in-depth training earning himself a number of coaching credentials, including the Institute of Executive Coaching and Leadership, International Coach Federation, and being a Trainer with Anthony Robbins the world's authority on the psychology of peak performance and organisational turnaround. David says, "the most invaluable, down-to-earth, mind-blowing-mentoring I have ever received is from Keith Cunningham, The real 'Rich Dad', in Robert Kiyosaki's #1 bestseller, "Rich Dad, Poor Dad".
David studied and practised as a Dentist, (so he understands the challenges of service-based businesses first-hand), and importantly, immersing himself in the highest level of study in his chosen industry. He is constantly educating and surrounding himself with world-class leaders and mentors, and hence himself has matured to the ranks alongside many of the best. Most importantly earning those stripes not through the accumulation of information, but by application of it and obtaining outstanding results.
Website: abundance.global
Thank you for listening!
Thanks for joining us for this episode. Do you have any questions or feedback you'd like to share? We'd love to hear it! Let us know in the comments section below.
If you enjoy listening to this podcast, please share it on Facebook and leave an honest review on iTunes. We'd love to know what you think.
Remember – the next system we share could be just the one you been looking for, so subscribe on iTunes so you can get the latest episodes as soon as they're published.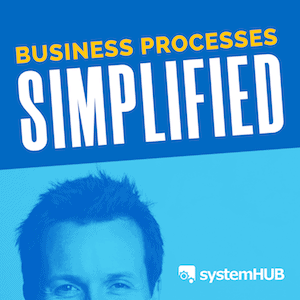 Business Processes Simplified
We interview industry experts and have them share their best small business systems and processes. This is the quickest, easiest and most efficient way to build a systems centered business.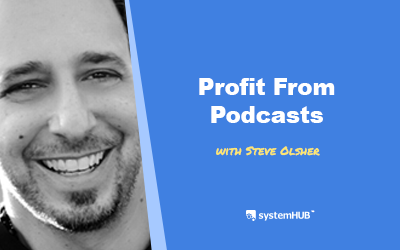 Podcast Episode #97New York Times Bestselling book 'What Is Your WHAT?' author, Steve Olsher, shares his profiting from podcasts system that helps business owners gain and increase their visibility as well as monetize every visibility opportunity that comes their way....