Today's Guest
Steve Baker
Steve Baker is Vice President of The Great Game of Business, Inc. Steve co-authored and voiced Get in the Game: How to Create Rapid Financial Results and Lasting Cultural Change. He also co-authored the update of Jack Stack's #1 bestseller, The Great Game of Business – 20th Anniversary Edition.
Known for his engaging and irreverent style, Steve is a top-rated, sought-after speaker and coach on Open-Book Management, Strategy & Execution, Leadership and Employee Engagement.
His audiences range from Harvard University to the Department of Defense and is a regular at Inc Magazine's Inc5000 Conference. He has served on the Board of the National Center for Employee Ownership and SRC Holding's Ownership Culture Initiative.
Before his tenure at The Great Game of Business, Baker spent two decades working for privately-held companies, struggling to help owners reach their goals without access to the true metrics of business success. Learning to play the Great Game of Business at SRC changed his life both at work and at home.
Steve is an award-winning artist and lives in Springfield, Missouri, with his trophy wife JoAnn and three above-average children.
Website: greatgame.com
Thank you for listening!
Thanks for joining us for this episode. Do you have any questions or feedback you'd like to share? We'd love to hear it! Let us know in the comments section below.
If you enjoy listening to this podcast, please share it on Facebook and leave an honest review on iTunes. We'd love to know what you think.
Remember – the next system we share could be just the one you been looking for, so subscribe on iTunes so you can get the latest episodes as soon as they're published.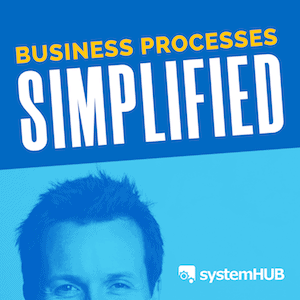 Business Processes Simplified
We interview industry experts and have them share their best small business systems and processes. This is the quickest, easiest and most efficient way to build a systems centered business.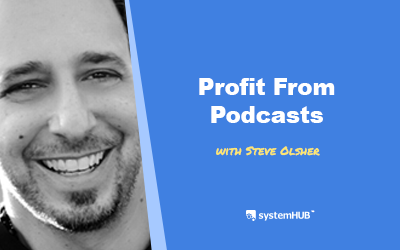 Podcast Episode #97New York Times Bestselling book 'What Is Your WHAT?' author, Steve Olsher, shares his profiting from podcasts system that helps business owners gain and increase their visibility as well as monetize every visibility opportunity that comes their way....