Developing an amazing culture will clearly differentiate a business from their competitors, as number one competitive advantage in any business in the future. Culture is a feeling people have by anyone connected with the organization and is measured by surveys, conversations and mostly by the behaviours they exhibit. This is a system is an inspiration for the leaders to commit and create a successful business culture.
Today's Guest
Phil Coombs
Philip Coombs is an accredited Mindshop advisor, author and guest speaker who works predominately with small and medium-sized business owners and leaders to assist them to improve profit growth and develop the people within their business.
Philip Coombs has over 30 years of experience in business ownership, management and director and board positions, across 15 companies and not for profit organisations.
Philip appreciates how difficult it is to succeed in business and understands the complexities of being a business owner. With his wealth of experience, Philip has learnt what to do and even more importantly what not to do, as well as the secrets to long term sustainable profit growth in business.
After an impressive 25 years at the helm of A.G. Coombs, Philip sold his business in late 2012, with a turnover in excess of $200M and a reputation as being one of, if not the best, in the business.
Philip, now the owner of ProfitHQ (formerly Simply Business Australia), works exclusively with businesses that are not reaching their full potential. Through The YOU! Factor, Philip is able to target the areas of operating a business – both physical and mental – that will significantly improve the profit and performance of any business.
Never setting out to be a professional coach, Philip was drafted by fellow business owners shortly after selling his business in 2012 to help them address their major challenges by teaching them the tools and techniques that bring success.
Philip has a direct personal delivery style that has been described as "unique with an exceptional ability to get the message across and deliver results."
Philip is passionate about helping business owners make the effort, energies and risks of being in business worthwhile by growing profits and business value.
On a personal level, Philip and his family are very passionate sailors. Phil loves to sail socially as well as compete which in the past has included some amazing adventures both in Australia and overseas.
Phil is also very passionate about helping those less fortunate. He and his family regularly host fundraising events and over the past 10 years, we have raised in excess of $200K to improve the lives of underprivileged children.
Website: profithq.com.au
Build An Industry Dominating Culture
Step 1: Inspiration.
Step 2: Laying the foundations.
Step 3: Dream it.
Step 4: Design it.
Step 5: Develop it.
Step 6: Defend it.
Thank you for listening!
Thanks for joining us for this episode. Do you have any questions or feedback you'd like to share? We'd love to hear it! Let us know in the comments section below.
If you enjoy listening to this podcast, please share it on Facebook and leave an honest review on iTunes. We'd love to know what you think.
Remember - the next system we share could be just the one you been looking for, so subscribe on iTunes so you can get the latest episodes as soon as they're published.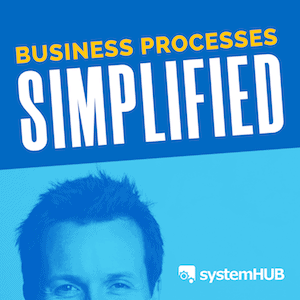 Business Processes Simplified
We interview industry experts and have them share their best small business systems and processes. This is the quickest, easiest and most efficient way to build a systems centered business.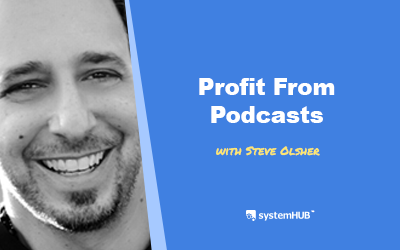 Podcast Episode #97New York Times Bestselling book 'What Is Your WHAT?' author, Steve Olsher, shares his profiting from podcasts system that helps business owners gain and increase their visibility as well as monetize every visibility opportunity that comes their way....