This process elaborates steps on how business owners can provide their clients with systemized and consistent onboarding and offboarding experience. By following these steps, your onboarding and offboarding process will be streamlined and clients are sure to be coming back to do business with you again in the future.
Today's Guest
Pip Meecham
As the founder of ProjectBox, Pip is excited to lead a company that uses innovative systems to achieve big goals and limitless dreams.
She is a systems consultant who is fuelled with ambition, and is on a dedicated mission to bring a systemised approach to business operations while reducing costs, improving efficiencies, and achieving business goals in less time than one can say 'coffee fix'. Think more time, more money, more freedom.
ProjectBox takes a pinch of adaptability, adds touches of systematic excellence, and mixes this with the largest amount of passion and pride to bring a more cohesive approach to everyday life.
Providing three accessible options for clients, ProjectBox shows how to systemise business to create consistency, save time, and adequately meet set business goals.
It's what Pip does. And, it's what she loves.
Website: projectbox.com.au
Master Client Onboarding & Offboarding
Step 1: Map your current system processes.
Step 2: Group the tasks.
Step 3: Consolidate in your project management platform.
Step 4: Create your process template.
Step 5: Create your process documentation.
Step 6: Review and encourage process improvements.
Thank you for listening!
Thanks for joining us for this episode. Do you have any questions or feedback you'd like to share? We'd love to hear it! Let us know in the comments section below.
If you enjoy listening to this podcast, please share it on Facebook and leave an honest review on iTunes. We'd love to know what you think.
Remember – the next system we share could be just the one you been looking for, so subscribe on iTunes so you can get the latest episodes as soon as they're published.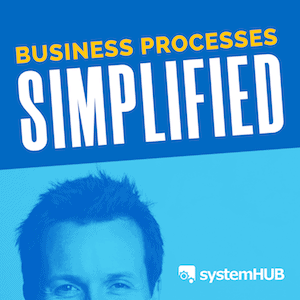 Business Processes Simplified
We interview industry experts and have them share their best small business systems and processes. This is the quickest, easiest and most efficient way to build a systems centered business.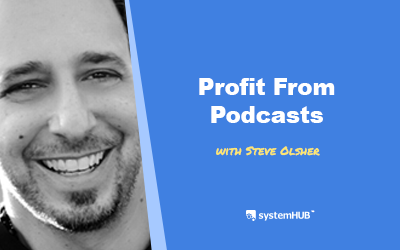 Podcast Episode #97New York Times Bestselling book 'What Is Your WHAT?' author, Steve Olsher, shares his profiting from podcasts system that helps business owners gain and increase their visibility as well as monetize every visibility opportunity that comes their way....