Most entrepreneurs are struggling to generate traffic into their content media sites. Here, Stephen shares his system that aims to help business owners increase organic visitors on their sites. The process primarily focuses on the bigger picture rather than solving the individual elements.
Today's Guest
Stephen Esketzis
​Working for himself as an internet marketer, while most people his age were wondering which degree they wanted to study or corporate job they wanted to land, was pretty standard practice for Stephen.
"I can't remember the last time I hadn't sold something to make a profit. From trading Pokémon cards in primary school to selling cans of soft drink in high school, I love the thrill of business and clenching deals."
He was self-taught all through high school learning snippets of eBay selling, website management and development, running forums, releasing iPhone apps, running a content-based agency, building a SAAS company from scratch and much more.
This all led him to build outrageously profitable sales funnels online… or what the everyday person calls being an 'internet marketer'.
Website: digitalmarketersaustralia.com
Generate More Traffic In Less Time
Step 1: Identify your target audience.
Step 2: Determine your main pillars.
Step 3: Find out who's in your market and what they are talking about.
Step 4: Write your content.
Step 5: Start your link-building.
Thank you for listening!
Thanks for joining us for this episode. Do you have any questions or feedback you'd like to share? We'd love to hear it! Let us know in the comments section below.
If you enjoy listening to this podcast, please share it on Facebook and leave an honest review on iTunes. We'd love to know what you think.
Remember – the next system we share could be just the one you been looking for, so subscribe on iTunes so you can get the latest episodes as soon as they're published.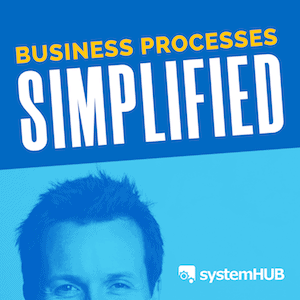 Business Processes Simplified
We interview industry experts and have them share their best small business systems and processes. This is the quickest, easiest and most efficient way to build a systems centered business.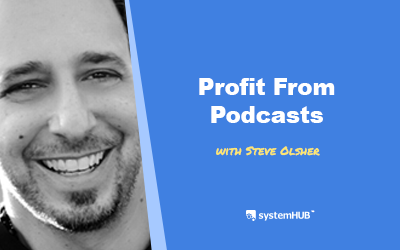 Podcast Episode #97New York Times Bestselling book 'What Is Your WHAT?' author, Steve Olsher, shares his profiting from podcasts system that helps business owners gain and increase their visibility as well as monetize every visibility opportunity that comes their way....