This system enables entrepreneurs to connect with their target audience by placing themselves as the top expert in the business industry. The steps in this process elaborate on how business owners can boost their customer's trust-level through influencer referrals.
Today's Guest
Cloris Kylie
Cloris Kylie, Marketing MBA, helps you build authority, grow your list, and boost revenue by building long-term connections with influencers.
The bestselling author of Beyond Influencer Marketing, Cloris has been featured on network television, and on top-ranked podcasts and YouTube shows, including the #1 podcast for entrepreneurs, "Entrepreneur On Fire."
Cloris's articles have been published on websites with millions of followers, such as TinyBuddha, MindBodyGreen, and Addicted2Success.
The host of "Beyond Influencer Marketing Podcast," she has interviewed bestselling authors and world-class entrepreneurs such as John Lee Dumas, Ryan Levesque, Chris Brogan, Bob Burg, Dorie Clark, Neil Patel, and the 3 daughters of Dr. Wayne W. Dyer.
Cloris's unique background in industrial engineering and marketing allows her to design efficient and effective solutions for her clients, but Cloris also empowers you to, as she says, "Reveal your magnificence."
Win With Influencer Marketing
Step 1: Create a foundation.
Step 2: Select the influencers who are perfect for you.
Step 3: Identify your short-term and long-term goals with your selected influencers.
Step 4: Initiate the connection.
Step 5: Nurture your connection.
Step 6: Keep track of your connections.
Step 7: Identify your closest connections.
Step 8: Find ways to collaborate with your connections at a higher level.
Thank you for listening!
Thanks for joining us for this episode. Do you have any questions or feedback you'd like to share? We'd love to hear it! Let us know in the comments section below.
If you enjoy listening to this podcast, please share it on Facebook and leave an honest review on iTunes. We'd love to know what you think.
Remember – the next system we share could be just the one you been looking for, so subscribe on iTunes so you can get the latest episodes as soon as they're published.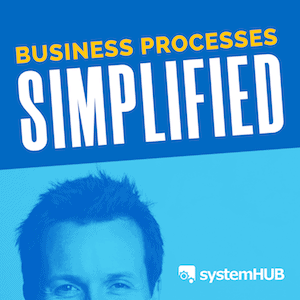 Business Processes Simplified
We interview industry experts and have them share their best small business systems and processes. This is the quickest, easiest and most efficient way to build a systems centered business.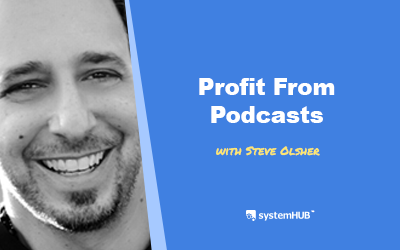 Podcast Episode #97New York Times Bestselling book 'What Is Your WHAT?' author, Steve Olsher, shares his profiting from podcasts system that helps business owners gain and increase their visibility as well as monetize every visibility opportunity that comes their way....