This system helps agency owners to have clear goals and a predictable pipeline. It provides a step-by-step demonstration of how agency owners can focus on defining their goals to make better business decisions.
Today's Guest
Jason Swenk
Fresh out of college, Jason was off to work for Arthur Anderson, one of the big 5 consulting firms. He quickly realized that he couldn't work for anyone but myself, so Jason decided to change direction, quit his day job and launch a digital marketing agency that quickly grew to a multi-million dollar operation working with brands from AT&T, Hitachi, and Lotus Cars. After 12 years of steady growth, they caught the attention of bigger agencies and sold the agency in 2012.
Now, Jason runs a unique consultancy helping marketing agency owners grow their agencies faster.
He currently hosts two shows that are available for download:
The Smart Agency Master Class Podcast, the #1 Digital Marketing Agency Owner podcast for sharing the strategies and stories from real agency owners of what is working today in the agency world, and how they got to where they are now; and SwenkToday, a weekly show that documents how you can grow your digital agency and business, where Jason share the latest growth strategies, mindset, and answers the most burning questions digital agency owners & entrepreneurs have.
Website: jasonswenk.com
Grow A Multi-Million Dollar Agency
Step 1: Define your agency.
Step 2: Know the people you can help.
Step 3: When marketing, ask questions and do not talk only about your agency.
Step 4: Know the right offering.
Step 5: Prospecting.
Step 6: Sales.
Step 7: Deliver the results.
Step 8: Take leadership.
Thank you for listening!
Thanks for joining us for this episode. Do you have any questions or feedback you'd like to share? We'd love to hear it! Let us know in the comments section below.
If you enjoy listening to this podcast, please share it on Facebook and leave an honest review on iTunes. We'd love to know what you think.
Remember – the next system we share could be just the one you been looking for, so subscribe on iTunes so you can get the latest episodes as soon as they're published.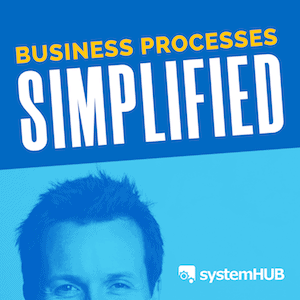 Business Processes Simplified
We interview industry experts and have them share their best small business systems and processes. This is the quickest, easiest and most efficient way to build a systems centered business.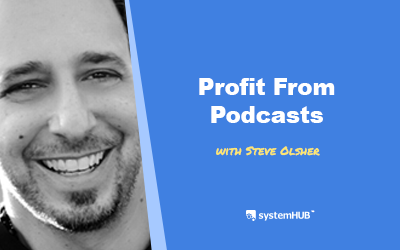 Podcast Episode #97New York Times Bestselling book 'What Is Your WHAT?' author, Steve Olsher, shares his profiting from podcasts system that helps business owners gain and increase their visibility as well as monetize every visibility opportunity that comes their way....