This system helps entrepreneurs to establish their systems, tools, and processes for turning employees from people who are enthusiastic to work for the business, to people who follow the business processes, and to people who can make processes on the fly and make decisions just like a business owner would. People processes aim to address every new thing in the business that doesn't have a process.
Today's Guest
Rhamy Alejeal
Rhamy Alejeal and his wife, Elizabeth, are the owners of Poplar Financial, a provider of integrated, automated HR processes. Rhamy and his team work with hundreds of companies across the United States, helping them learn how to stop pushing paper and start prioritizing people. In addition, Rhamy serves on the Federal Reserve's Industry Council on Healthcare, providing insights into employer costs and how they affect businesses in today's marketplace. He holds a bachelor's degree in financial economics and an MBA with a focus on economics.
His book, People Processes was an Amazon #1 best seller in the HR category, and one of INC.com's Top Ten leadership books in 2018.
Website: poplarfinancial.com
Manage Your Team More Effectively
Design your onboarding process for your team members.
Designing your onboarding process for employees is also like bringing on a new client to your business and onboarding them.
During the onboarding process, have a close look at how your employees interact with the process.
Two systems that are important during onboarding:

Benefits and compensation.
Make sure you cover timekeeping, payroll, compliance, scheduling on your onboarding. Your goals could be:

To take someone who is enthusiastic to start working in your company to being moderately affected by their job with some ability to make decisions without a process.
After that, put it the steps you could think about and make your onboarding a process.
Make sure to put it in place live within the field of your employees. Ensure that you improve your process over time.
Some key concepts in installing people processes in your business:

Breakdown your employee lifecycle into four broad stages.

Onboarding
Offboarding
Annual review.
Adhoc events.
Systemizing these processes shouldn't have to be specifically written out with every detail. You may initially determine the major steps and refine it as you go.
Make sure you define a goal for each of these processes. Compare the steps you came up with and see how they align with your goals.
Thank you for listening!
Thanks for joining us for this episode. Do you have any questions or feedback you'd like to share? We'd love to hear it! Let us know in the comments section below.
If you enjoy listening to this podcast, please share it on Facebook and leave an honest review on iTunes. We'd love to know what you think.
Remember – the next system we share could be just the one you been looking for, so subscribe on iTunes so you can get the latest episodes as soon as they're published.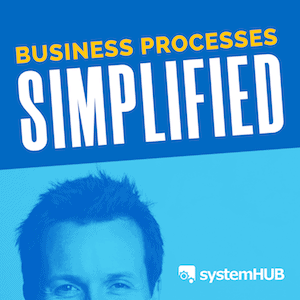 Business Processes Simplified
We interview industry experts and have them share their best small business systems and processes. This is the quickest, easiest and most efficient way to build a systems centered business.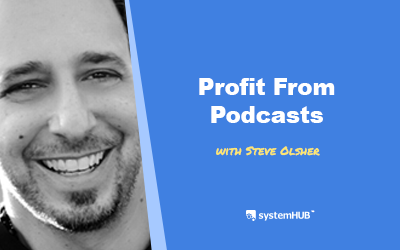 Podcast Episode #97New York Times Bestselling book 'What Is Your WHAT?' author, Steve Olsher, shares his profiting from podcasts system that helps business owners gain and increase their visibility as well as monetize every visibility opportunity that comes their way....