This system aims to help businesses with stress management while putting everything together and being coordinated with every step. With all the pressure entrepreneurs go under in running their business, they need to boil things down and set up a clear path to follow in a cycle.
Today's Guest
Peter Hickey
Peter Hickey is a worldwide leading SME expert. He has been active in buying and selling businesses and has a passion for helping business owners achieve what he has achieved.
Peter was the founder of the brand MAUS in 1990. He successfully built the company from a one-man business to a multi-million dollar concern and sold it a multibillion-dollar publisher.
Peter Hickey is a bestselling author and creator of a wide range of business tools published by MAUS.
He wrote a bestselling book on Business Planning. He won the Ernst & Young NSW "Entrepreneur of the Year" award in 1999. He founded an educational division and authored a management training course that is now an accredited Executive Masters of Entrepreneurship run through one of the largest Universities in Asia.
Five years later at the bottom of the IT cycle, and as multi-nationals were divesting themselves of assets, Peter thought the timing was right and bought back the MAUS business. He has since acquired several other businesses to add to the portfolio. He founded a corporate advisory and an educational division. Peter has been active as an international consultant and trainer, providing his services to a large number of companies on four continents.
Website: maus.com.au
Build A Business That Lasts
Tip 1: Take every Wednesday off.
Tip 2: Employee positivity clause.
Tip 3: One-on-one weekly meeting.
Tip 4: What sank the titanic?
Tip 5: Monthly business meeting.
Tip 6: Know the marketing numbers.
Tip 7: 10 opportunities at any given time.
Tip 8: Start with the end in mind.
Tip 9: Exercise and stress.
Thank you for listening!
Thanks for joining us for this episode. Do you have any questions or feedback you'd like to share? We'd love to hear it! Let us know in the comments section below.
If you enjoy listening to this podcast, please share it on Facebook and leave an honest review on iTunes. We'd love to know what you think.
Remember – the next system we share could be just the one you been looking for, so subscribe on iTunes so you can get the latest episodes as soon as they're published.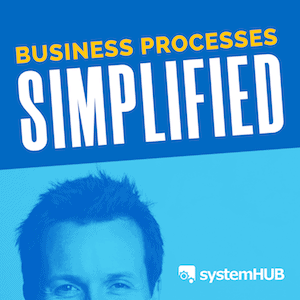 Business Processes Simplified
We interview industry experts and have them share their best small business systems and processes. This is the quickest, easiest and most efficient way to build a systems centered business.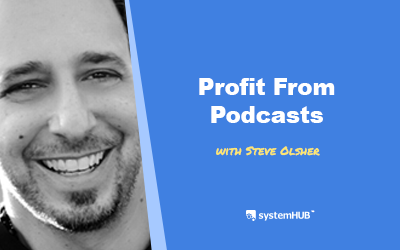 Podcast Episode #97New York Times Bestselling book 'What Is Your WHAT?' author, Steve Olsher, shares his profiting from podcasts system that helps business owners gain and increase their visibility as well as monetize every visibility opportunity that comes their way....