This system shows the step-by-step process of launching a successful webinar. Unlike live sessions, a webinar is an event that is triggered after a series of events.
Today's Guest
Zhu-Song Mei
Zhu-Song is the Founder & CEO of BigMarker.com. BigMarker is the largest marketplace for webinars and online events. We provide a platform where webinar hosts can produce webinars, interactive online classes and presentations, and where consumers can find professionally valuable content from thousands of thought-leading organizations.
Zhu-Song founded BigMarker in 2011, it was born from the idea of creating a network based on web conferencing that could help people anywhere to learn and to build relationships with peers through the use of online video conferencing.
Since then, BigMarker has evolved into a full-featured platform surrounded by a growing community of people from 190 countries. The platform provides unlimited web conferencing with audio, video, screen sharing, and recording, the ability to sell tickets, and community features to engage and build an audience between events.
Website: bigmarker.com
Run A Perfect Webinar
Step 1: Registration component.
Step 2: Send reminders.
Step 3: Innovate CRM tools.
Step 4: Host the live webinar.
Step 5: Do your follow-up.
Thank you for listening!
Thanks for joining us for this episode. Do you have any questions or feedback you'd like to share? We'd love to hear it! Let us know in the comments section below.
If you enjoy listening to this podcast, please share it on Facebook and leave an honest review on iTunes. We'd love to know what you think.
Remember – the next system we share could be just the one you been looking for, so subscribe on iTunes so you can get the latest episodes as soon as they're published.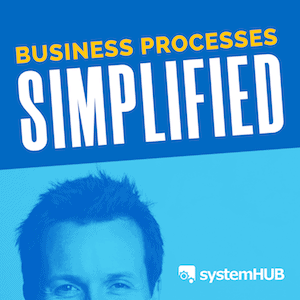 Business Processes Simplified
We interview industry experts and have them share their best small business systems and processes. This is the quickest, easiest and most efficient way to build a systems centered business.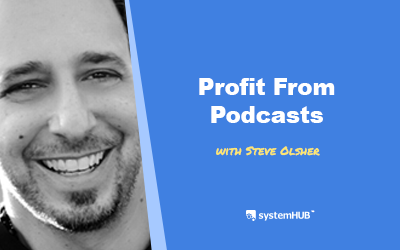 Podcast Episode #97New York Times Bestselling book 'What Is Your WHAT?' author, Steve Olsher, shares his profiting from podcasts system that helps business owners gain and increase their visibility as well as monetize every visibility opportunity that comes their way....