No one said that managing a team was ever going to be easy. Ultimately, we all have very different ways of building success, too. With this in mind, let's take a look at Brad's five steps you can take to enhance your management and leadership profile.
Today's Guest
Brad Sugars
Brad Sugars' main business ActionCOACH began in 1994 in Brisbane, Australia. Today, Entrepreneur magazine ranks it as the leading business coaching franchise. The company has received many awards in both franchising and in business.
Originally the business coaching company's global headquarters were based in Milton, Brisbane in Australia. It also had offices in London and Las Vegas at the same time.
In 2007, Brad Sugars decided to close both the London office and Brisbane headquarters for the ActionCOACH brand and base everything out of Las Vegas.
The decision to leave Australia was based on business practicality.
Brad Sugars started the ActionCOACH brand (formerly known as Action International) when he was in his early twenties. Today the company is internationally recognised as the leading global business coaching firm and one of the leading and most awarded franchises in the world today. So how did a twenty-something Australian create this global powerhouse? He did it through hard work, determination and a well-organized, systemized approach that leads businesses to profits.
5 Strategies for Fantastic Leadership
Step 1: Create detailed and specific job descriptions for each of your top 10 employees.
Step 2: Create a culture of to do lists, accountability and regular meetings with a specific purpose.
Step 3: Identify key performance indicators and measure the activities and performance of your employees.
Step 4: Build tailored training programs for each employee
Step 5: The Five Pillars of Leadership
Thank you for listening!
Thanks for joining us for this episode. Do you have any questions or feedback you'd like to share? We'd love to hear it! Let us know in the comments section below.
If you enjoy listening to this podcast, please share it on Facebook and leave an honest review on iTunes. We'd love to know what you think.
Remember – the next system we share could be just the one you been looking for, so subscribe on iTunes so you can get the latest episodes as soon as they're published.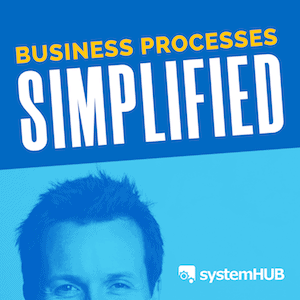 Business Processes Simplified
We interview industry experts and have them share their best small business systems and processes. This is the quickest, easiest and most efficient way to build a systems centered business.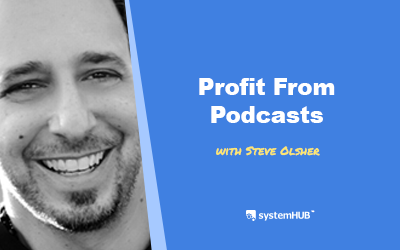 Podcast Episode #97New York Times Bestselling book 'What Is Your WHAT?' author, Steve Olsher, shares his profiting from podcasts system that helps business owners gain and increase their visibility as well as monetize every visibility opportunity that comes their way....