Guest's Background:
Brad Sugars' main business ActionCOACH began in 1994 in Brisbane, Australia. Today, Entrepreneur magazine ranks it as the leading business coaching franchise. The company has received many awards in both franchising and in business.
Originally the business coaching company's global headquarters were based in Milton, Brisbane in Australia. It also had offices in London and Las Vegas at the same time.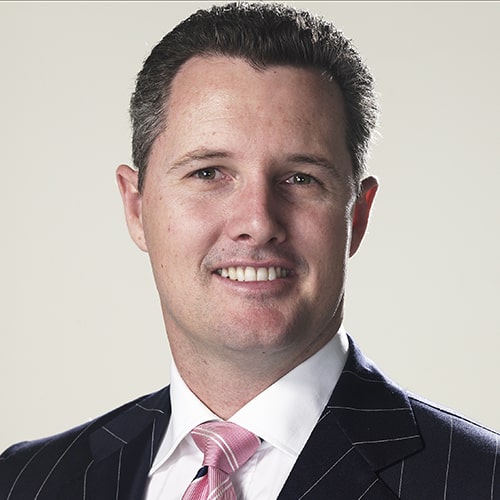 In 2007, Brad Sugars decided to close both the London office and Brisbane headquarters for the ActionCOACH brand and base everything out of Las Vegas.
The decision to leave Australia was based on business practicality.
Brad Sugars started the ActionCOACH brand (formerly known as Action International) when he was in his early twenties. Today the company is internationally recognised as the leading global business coaching firm and one of the leading and most awarded franchises in the world today. So how did a twenty-something Australian create this global powerhouse? He did it through hard work, determination and a well-organized, systemized approach that leads businesses to profits.
Grab Brad's system: 5 Steps to better management and leadership
5 Strategies for Fantastic Leadership
Step 1: Create detailed and specific job descriptions for each of your top 10 employees.
Make sure your people know what their job is, what they are expected to do, and the timeframe it should be done in.
For the majority of employment positions, use a checklist and systemization. 
Step 2: Create a culture of to do lists, accountability and regular meetings with a specific purpose.
Every day, team members create a daily list of their tasks for the next day. The manager checks these lists and makes sure tasks are prioritised.
Every Friday, have each team member create a list of what needs to be done in the following week.
On Monday morning have a weekly "work-in-progress" meeting with your people.

Suggestion: Go through each weekly list and communicate, setting time frames by which jobs should be done. 

On Thursday have a one-on-one meeting with each team member.

Go over their weekly list, their key performance indicator and where they are with what they are doing.
Step 3: Identify key performance indicators and measure the activities and performance of your employees.
Step 4: Build tailored training programs for each employee
Profile your team, to understand their behavioural analysis and offer them training to improve their performance. 
Step 5: The Five Pillars of Leadership
Communicate with your team is happening (what, where, how). Set and communicate the goals.
Communicate the vision and the mission of the company.
Communicate the company's culture.
When recruiting, find the right people and hire the best of the best.
Every day, communicate recognition to someone in your organisation.
Definition of leadership and management:
Management is about creating competent, productive people who know how they are doing their job.
Leadership is about creating passionate, focused people. Give them a goal, a vision, a destination.
To get the results in a business that we want, we need to have good management and good  Management is where we start. If we see negative behaviours in an organisation, it's usually due to a lack of management.
Remember that great people build your company for you. The quality and calibre of your people come from the quality and calibre of your management and your leadership.
Thank you for listening!
Remember the next system we release could be the one you been looking for, so
subscribe to the show on iTunes
so you can get the latest episodes as soon as they're published.