Strategic partnership is one of the most time and cost-effective ways to enhance a brand, expand your market, generate new leads, increase revenue and grow your business. Pauline Martin-Brooks shares her 10-step process on how to develop strategic partnerships that will help you grow your business in less time and more importantly, with less money.
Guest's Background:
You might have heard of a free fast growth marketing strategy that savvy business owners have been employing for many years.
The strategy is known by several names, some call it Joint Ventures, others Partnership Marketing or Strategic Partnerships/Alliances or even a Joint Marketing Collaboration…no matter what you call it Pauline Martin-Brooks is the expert and has been doing it for nearly 15 years!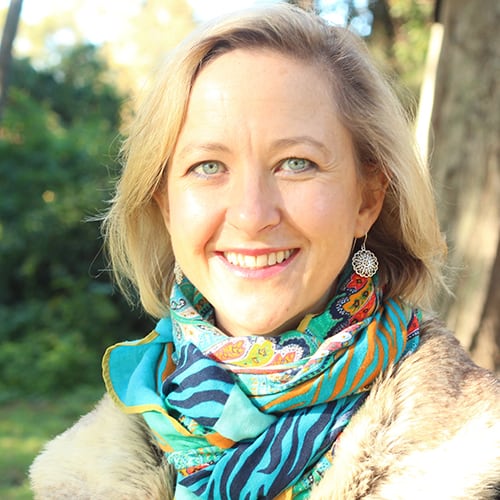 If you are looking to scale your business then you need to be rolling out this strategy in 2017.
In business circles, Pauline is known as the Partnerships Queen and she has been responsible for bringing in Millions of Dollars of revenue by focusing specifically on this one Marketing strategy.
She has used it to fill both small and large entrepreneurial events, sometimes up to 2000 people.
She has co-authored an international best seller called Millionaire Mentors using the connections that she has created through Strategic Partnerships. She is a business mentor on several programs here in Australia, she also does keynote presentations as well as guest webinars and most of all she loves to connect good humans!
She's a lifelong learner of all things marketing and most importantly she is here to help you get your ducks in a row so you can capitalise on this Strategy and scale your business.
Oh and she loves to dance and get out in nature as much as she can!
Website: www.paulinemartinbrooks.com.au
Ways to Attract Strategic Partnerships for Business Growth
Step 1: Identify the types of partnerships that complement your core offering
Step 2: Do these things prior to starting a partnership
Step 3: Brainstorm your perfect product and services partners
Step 4: Research providers – find out who offers these products and services in your area
Step 5: Connect with your potential partners
Step: 6: Create a pitch that outlines the benefits of them partnering with you
Step 7: Prepare your post-call email template
Step 8: Call the company you're pitching to
Step 10: Keep Exploring and communicating – the fortune is in the follow up
Thank you for listening!
Remember the next system we release could be the one you been looking for, so
subscribe to the show on iTunes
so you can get the latest episodes as soon as they're published.