Strategic partnership is one of the most time and cost-effective ways to enhance a brand, expand your market, generate new leads, increase revenue and grow your business. Pauline Martin-Brooks shares her 10-step process on how to develop strategic partnerships that will help you grow your business in less time and more importantly, with less money.
Guest's Background:
You might have heard of a free fast growth marketing strategy that savvy business owners have been employing for many years.
The strategy is known by several names, some call it Joint Ventures, others Partnership Marketing or Strategic Partnerships/Alliances or even a Joint Marketing Collaboration…no matter what you call it Pauline Martin-Brooks is the expert and has been doing it for nearly 15 years!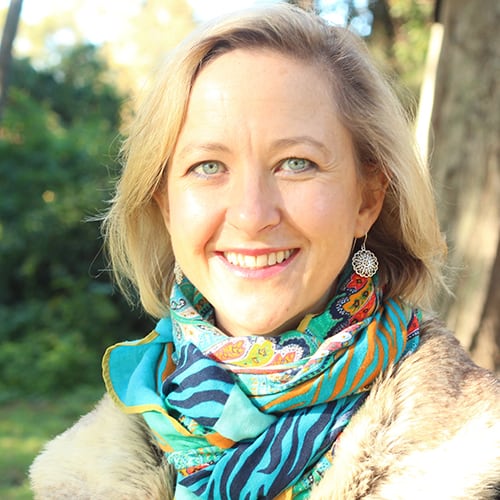 If you are looking to scale your business then you need to be rolling out this strategy in 2017.
In business circles, Pauline is known as the Partnerships Queen and she has been responsible for bringing in Millions of Dollars of revenue by focusing specifically on this one Marketing strategy.
She has used it to fill both small and large entrepreneurial events, sometimes up to 2000 people.
She has co-authored an international best seller called Millionaire Mentors using the connections that she has created through Strategic Partnerships. She is a business mentor on several programs here in Australia, she also does keynote presentations as well as guest webinars and most of all she loves to connect good humans!
She's a lifelong learner of all things marketing and most importantly she is here to help you get your ducks in a row so you can capitalise on this Strategy and scale your business.
Oh and she loves to dance and get out in nature as much as she can!
Website: www.paulinemartinbrooks.com.au
Grab Pauline's system: How to attract strategic partnerships
Ways to Attract Strategic Partnerships for Business Growth
Step 1: Identify the types of partnerships that complement your core offering
If you get creative, there is no end to the businesses you can partner with. Here are a few suggestions:
o   Affiliates – will work with you when they have the time and when they need the money.
o   Content Partners and Blog Contributors – you're sending traffic to them and they're sending traffic to you.
o   2-Way Referrals – the perfect partner who you can help and who can help you.
o   Joint Webinars – where you present to someone else's audience.
o   Speaking Opportunities
Step 2: Do these things prior to starting a partnership
Make sure you have a great Lead Magnet / Freebie / Opt-in / Taster, etc.
Setup Facebook Pixel to re-target the people who don't take action on your lead page.
Create a nurture sequence – have a series of small emails which build trust and directs them to blogs you've written. The more you can automate this, the better.
Video – have it on your About page and LinkedIn profile.
Step 3: Brainstorm your perfect product and services partners
Build a profile of your ideal partner.
o   What compliments your core offering?
o   What do people need before they need your products and services?
o   What do they need after they've had your products and services?
Step 4: Research providers – find out who offers these products and services in your area
Make a list with the providers of your perfect product and services and rate them from top to bottom.
o Subscribe to their opt-in form.
o Download their Lead Magnet. Would you share it?
o Repeat for 10–30 prospective partners.
Learn more about the prospective partners.
o   Do they email their lists? If so, how often?
o   Did they offer another product or service? If yes, make note of who they promoted as that may be another.
o   Did they provide value through their emails? Rate it from 1 to 10.
o   Did they provide value in their lead magnet? Rate it from 1 to 10.
o   Does their messaging feel right to you? Rely on your gut.
o   Does it align with their values? More importantly, does it align with yours?
Tip: Go through the journey you're expecting your client to take.
Shortlist the prospect partners that rate highly, have great lead magnets and provide value.
Suggestion! Once you do the whole process yourself you can outsource the research of the prospects, list creation and shortlist candidates.
Step 5: Connect with your potential partners
Engage on other social media platforms – Connect on LinkedIn, join Facebook groups – share, like and comment.
Step: 6: Create a pitch that outlines the benefits of them partnering with you
What are benefits to you, to them and to clients? Win-win-win.
Who are you?
What are your values?
Who do you help?
What do you help them with?
Anything else that stands out about your company versus a competitor?
Step 7: Prepare your post-call email template
Create a canned response:
o   Re-iterate the benefits of partnering – "I know who you are, I know the value that you bring and I want to share it".
o   Ask about the next steps – how you can move forward.
o   Don't sell the sausage, sell the sizzle. Don't put too much into the email. Be respectful of people's time and energy.
Example: Thanks for your time. It was lovely to connect with you. I've been on your list for 6 months and I'm really impressed with what you're sending out. I particularly love your lead magnet. I'd like to talk with you about sharing it with my clients.
Tip: This kicks off the law of reciprocity. The response will be "… what can I do for you?"
Step 8: Call the company you're pitching to
Refresh yourself with their website / LinkedIn / YouTube channel and look for: products or services they offer, about page, team, values and testimonials.
You need to know:
o   What the company does
o   Who their raving fans are
o   The quality of their lead magnet
o   You are willing to share it
Tip! The more you know about each other businesses the easier it will be to create a win-win partnership.
Tip: Try to speak to the business owner. Call at about 8.15 am to avoid the "gatekeeper".
Step 10: Keep Exploring and communicating – the fortune is in the follow up
Send follow up emails – stay in touch
Keep the communication open
Make sure you both know what the next steps are
When they are to take place
Who is responsible
Measure
Tweak
Repeat
No doubt strategic partnership is one of the keys to scaling up your business, saving you time and money. But before you jump onto the partnership bandwagon, be aware of potential pitfalls. Although many joint ventures are often successful, sometimes this is not the case.
It pays to get to know your prospective partners well. Do they share your core values? What makes your business unique and what value can you bring to the partnership? What benefits could they offer you in return? How do you approach potential partners, build rapport, and communicate your win-win strategy? The steps above will help you make informed decisions and reap the mutual benefits of partnering.
And remember, there's no limit to the type of strategic alliances you can build. Sometimes the most unlikely partnerships are the most successful ones. So be creative, think out of the box and explore limitless possibilities by having that win-win and abundance mentality. You'll be surprised at the results you'll get!
Thank you for listening!
Remember the next system we release could be the one you been looking for, so
subscribe to the show on iTunes
so you can get the latest episodes as soon as they're published.