Have you got a brilliant idea for a podcast for your business but don't know where to start? Follow this workflow by Tim Reid – Small Business Big Marketing – it's the perfect template for what you're thinking!
Today's Guest
Tim Reid
Tim Reid is the founder and host of Australia and New Zealand's number one business and marketing podcast – The Small Business Big Marketing Show, which can also be found on all Virgin Australia domestic and international flights.
Having launched this hit program seven years ago and with well over 300 episodes under his belt, it regularly ranks on iTunes above the Australian Stock Exchange, Alan Jones, Tim Ferris and even outranks Harvard Business School as the number one business marketing podcast.
He has built a global audience of motivated business owners in 110 countries, and he is also the author of The Boomerang Effect, a popular marketing text. Prior to this, he was the marketing manager for Flight Centre and spent ten years working in Australia's largest advertising agency looking after the advertising needs of Gillette, AXA, Yellow Pages and Dulux.
He was also instrumental in helping AFL legend Jim Stynes raise one million dollars for his youth charity, Reach.
He now travels the world (having spoken at 63 conferences in eight countries in the past 12-months) showing business owners and marketers how to embrace modern marketing methods – gaining success and increasing profits, without spending a fortune.
Website: smallbusinessbigmarketing.com
How to Create an Excellent Podcast
Step 1: Pre-interview research
Step 2: Setup the project in a project management tool and folders in a file sharing tool
Step 3: Prepare for the interview
Step 4: Conduct the actual interview
Step 5: Post production of the interview
Step 6: Create and upload show notes to the website
Step 7: Share the podcast episode on various social media platforms
Thank you for listening!
Thanks for joining us for this episode. Do you have any questions or feedback you'd like to share? We'd love to hear it! Let us know in the comments section below.
If you enjoy listening to this podcast, please share it on Facebook and leave an honest review on iTunes. We'd love to know what you think.
Remember – the next system we share could be just the one you been looking for, so subscribe on iTunes so you can get the latest episodes as soon as they're published.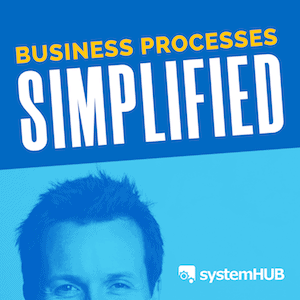 Business Processes Simplified
We interview industry experts and have them share their best small business systems and processes. This is the quickest, easiest and most efficient way to build a systems centered business.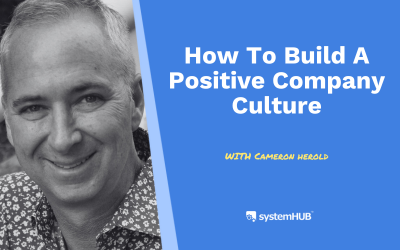 PODCAST: S2:E1Narrowing your focus on only 1 or 2 products or services, instead of being a Jack of all trades, will make you referable and help you scale your business. The system below represents the scalability track - a process that identifies which products or...