A well-defined, systematic process for capturing, qualifying and converting leads will help you grow your business with your ideal clients. In the following 10-step system, Scott Bywater defines the process of creating an outbound marketing strategy campaign which incorporates email, phone, social media, and even traditional mail.
Today's Guest
Scott Bywater
Scott Bywater is a marketing strategist who has generated millions of dollars for his clients in over 126 different industries – using unconventional direct marketing techniques that generate extraordinary returns.
He believes outbound marketing is underrated, particularly in the business to business space – because it allows you to actively target the ideal 80/20 clients you want, instead of just accepting whatever lands in your patch.
According to Scott, not all customers are created equal. And the best way to get the whales in your niche – that can be worth 10-100 times an average client – is to get super-clear on the customers you want, and hunt them down.
Website: copywritingthatsells.com.au
The 10 Steps to Outbound Marketing Success
Step 1: Get clear on who your dream clients are.
Step 2: Create an attractive offer that sets you apart from your competition.
Step 3: Research the contact details of your ideal clients.
Step 4: Make a follow up phone call confirming their best mailing address.
Step 5: Create 10 pieces of content, specifically targeted to your dream clients.
Step 6: Connect with your dream clients via LinkedIn and/or another social media platform.
Step 7: Begin the LinkedIn and phone follow-up process.
Step 8: Wait 14 days and advertise to target group on Facebook.
Step 9: Drip feed content on social media platforms.
Step 10: Wait 14 days and send a direct mail.
Thank you for listening!
Thanks for joining us for this episode. Do you have any questions or feedback you'd like to share? We'd love to hear it! Let us know in the comments section below.
If you enjoy listening to this podcast, please share it on Facebook and leave an honest review on iTunes. We'd love to know what you think.
Remember – the next system we share could be just the one you been looking for, so subscribe on iTunes so you can get the latest episodes as soon as they're published.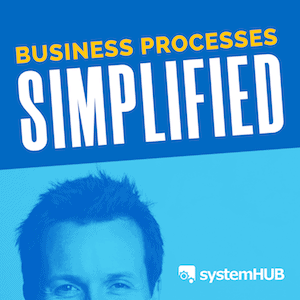 Business Processes Simplified
We interview industry experts and have them share their best small business systems and processes. This is the quickest, easiest and most efficient way to build a systems centered business.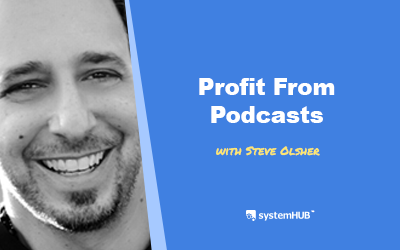 Podcast Episode #97New York Times Bestselling book 'What Is Your WHAT?' author, Steve Olsher, shares his profiting from podcasts system that helps business owners gain and increase their visibility as well as monetize every visibility opportunity that comes their way....