Brad's process is about storing all lead engagement in one CRM and making it visible to the sales and the marketing team. This way, there will not be any conflict in identifying market-qualified leads and sales-qualified leads. The system will also provide you better visibility on your lead process and your general customer communication. OMI is the go-to resource for emerging mid-size companies that embrace CRM, Marketing Automation and Sales enablement platforms to grow and dominate their niche.
Today's Guest
Brad Banyas
Brad is an entrepreneur, executive and technology advocate with over 25 years of experience in the Software as a Service (SaaS) industry. Brad started his career in software sales in 1992. He then started, and subsequently sold, Output Solutions Inc. Brad is currently the CEO of Outsource Management, Inc. (OMI) which he founded in 1999.
In 2016 Brad co-founded 366 Degrees – a Marketing Automation Platform for mid-size enterprises with Paul Sciandra.
The System For Social Selling
Step 1: Directly engage with your connections.
Step 2: Perform social listening.
Step 3: Be savvy.
Step 4: Be flexible.
Step 5: Develop your action plan.
Thank you for listening!
Thanks for joining us for this episode. Do you have any questions or feedback you'd like to share? We'd love to hear it! Let us know in the comments section below.
If you enjoy listening to this podcast, please share it on Facebook and leave an honest review on iTunes. We'd love to know what you think.
Remember – the next system we share could be just the one you been looking for, so subscribe on iTunes so you can get the latest episodes as soon as they're published.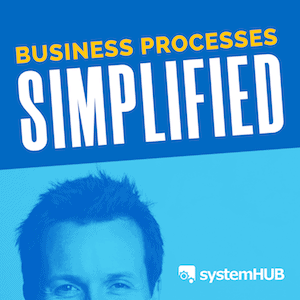 Business Processes Simplified
We interview industry experts and have them share their best small business systems and processes. This is the quickest, easiest and most efficient way to build a systems centered business.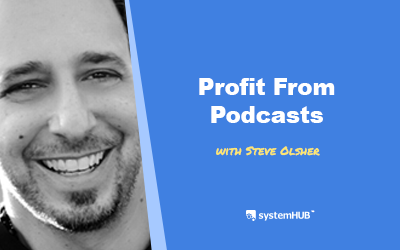 Podcast Episode #97New York Times Bestselling book 'What Is Your WHAT?' author, Steve Olsher, shares his profiting from podcasts system that helps business owners gain and increase their visibility as well as monetize every visibility opportunity that comes their way....