Guest's Background:
Adam Houlahan is an International Keynote Speaker specialising in Social Media for business, and CEO of the highly successful boutique agency, Web Traffic That Works. He lives in Australia's famous tourist destination the Gold Coast Queensland and is considered to be one of Australia's leading experts in harnessing the power of Linkedin for business. Over 11,200 people globally have sought his skill and insights to leverage the power of LinkedIn for their businesses.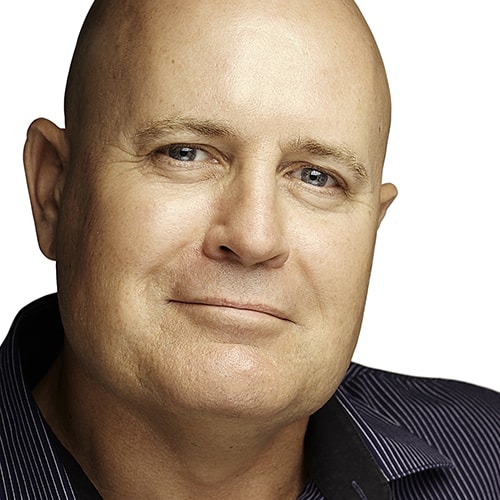 Adam is also an Australian Brand Ambassador for Microsoft. He consults on Social Media to private clients in Australia, New Zealand, North America, The Middle East, and Singapore. His work as CEO and owner of 6 successful companies has given him the hands-on experience to understand business from the inside.
Adam believes real and meaningful change comes through the world's entrepreneurs. His purpose is to provide their businesses with powerful tools to grow and accelerate their global footprint. And that together we make a huge impact!
Through his Lifetime Partnership with the Global Giving Initiative B1G1 www.B1G1.com he is well on track to positively impact the lives of more than 1 million people in need.
Grab Adam's system: 3 tips to create a high-performing remote team
Tips on Building a High-Performing Remote Team
Tip 1: Identify, connect and measure top talent.
Search for staffing candidates via 

LinkedIn

.

Suggestion! Create a checklist with parameters of the successful candidate to organise the data and information well.

Example: If you are searching LinkedIn for a designer and you are based in Australia, you may exclude all European based designers due to the big difference in time zones.

Connect and communicate with candidates.

Filter your search to "Top 20" candidates and start a dialog with them.

Suggestion! Add to your connection request that the reason you are connecting is that you want to give them some work. That will differentiate you from the rest trying to pitch their services.

Based on their communication and your research, continue to narrow your list to a maximum of 5 people.

Test and measure candidates.

Give candidates test task and measure the quality of work, timing, responsiveness and the cost of service. Select the best candidate for the position.

Suggestion! Create and use a checklist with parameters to measure suitability (quality work, great attitude, responsive etc.).
Tip 2: Productise your virtual team's services.
Treat team member's services as products. Aim for fixed costs/simple quoting, instead of an hourly rate. You may need to educate your team member to the benefits of working on a fixed fee.
Teach them how to create a business instead of a job.

This strategy provides a win-win-win situation. A win for your business, a win for your clients, and a win for your hired virtual staff.
Tip 3: Use modern communication tools.
Thank you for listening!
Remember the next system we release could be the one you been looking for, so
subscribe to the show on iTunes
so you can get the latest episodes as soon as they're published.