Blaine's system elaborates the step by step process to help business owners identify how they can effectively bring in cashflow into their company. It avoids a cashflow crunch for any types of business and prevents business owners from breaking their personal bank accounts for the sake of their company.
Today's Guest
Blaine Bertsch
Blaine Bertsch is the Co-Founder and CEO at Dryrun, where he oversees the strategic direction and core operations for the company and the software platform. Blaine also leads the application's design direction, resulting in a beautiful, flexible and actionable customer experience.
Blaine's mission is to have a lasting positive impact on businesses all over the world by helping them collaborate with their accounting team to manage cash flow and grow.
In 2019, Blaine released his first book, Pandemic Cash Flow, which explores the problems businesses face and offers a collaborative and effective solution to crushing the affliction.
With a Master of Design from the University of Alberta, Blaine has more than 15 years of successful entrepreneurial experience in graphic design, interactive design in the educational and cultural space, and television. Blaine empowers and advises entrepreneurs and mature businesses throughout Alberta and beyond in the online space as well as locally in Edmonton.
Website: dryrun.com
Operational Cashflow & Future Forecasting System
Step 1: Hire a financial advisor.
Step 2: Pick the right software.
Step 3: Do a regular check up on your business financials.
Thank you for listening!
Thanks for joining us for this episode. Do you have any questions or feedback you'd like to share? We'd love to hear it! Let us know in the comments section below.
If you enjoy listening to this podcast, please share it on Facebook and leave an honest review on iTunes. We'd love to know what you think.
Remember – the next system we share could be just the one you been looking for, so subscribe on iTunes so you can get the latest episodes as soon as they're published.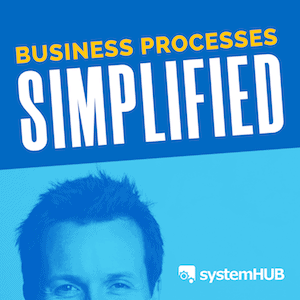 Business Processes Simplified
We interview industry experts and have them share their best small business systems and processes. This is the quickest, easiest and most efficient way to build a systems centered business.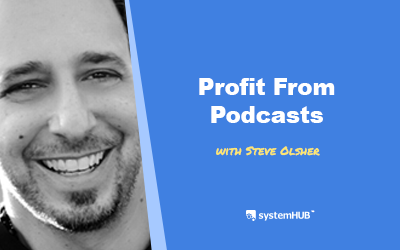 Podcast Episode #97New York Times Bestselling book 'What Is Your WHAT?' author, Steve Olsher, shares his profiting from podcasts system that helps business owners gain and increase their visibility as well as monetize every visibility opportunity that comes their way....