This system helps business owners with cutting through the market and with giving them visibility to their audience by identifying themselves, their products or services, as the go-to source. By doing so, it opens a lot of other opportunities such as meaningful connections, low cost of acquisition, and ease to find clients and employees.
Today's Guest
Glen Carlson
Glen Carlson, is an award-winning entrepreneur and co-founder of Australia's 9th fastest growing company (BRW Fast Starters and Smart Company, 2014), Dent Global. Glen has an international reputation for being a #1 speaker on strategies for fast small business growth, and the best business models that maximise profit.
Founded in 2010, Dent Global is an international world-leading business accelerator for small, entrepreneurial, service-based businesses, with offices in the UK, USA, Singapore and Australia, with more than 2000 clients.
Dent has also launched three best-selling books on business, won major awards and raised more than $500,000 to charities around the globe. With Australia's small business sector buoyant and healthy, Glen's message is fine tuned for the current climate where there's no better time to be an entrepreneur than now. He has the confidence and enthusiasm to inspire people to follow their business ideas and build them into hugely successful ventures.
Glen Carlson and Dent Global Award wins:
Excellence in Training & Development Award, Asia's Training & Development Excellence Awards, 2015
Investors in People award (London), 2015
9th Fastest Growing Company in Australia, Smart Company Awards, September 2014
63rd Fastest Growing Company, Australia Business Review Weekly (BRW), June 2014
Finalist Management Book of the Year, Chartered Institute of Management, November 2013
Power 100 Most influential entrepreneurs in the UK, Fresh Business Thinking
Website: dent.global
Become A Key Person Of Influence
Step 1: Pitch and clarify your own value.
Step 2: Publish your pitch to as many channels as possible.
Step 3: Develop a product ecosystem.
Step 4: Work on your profile.
Step 5: Joint partnerships and alliance.
Thank you for listening!
Thanks for joining us for this episode. Do you have any questions or feedback you'd like to share? We'd love to hear it! Let us know in the comments section below.
If you enjoy listening to this podcast, please share it on Facebook and leave an honest review on iTunes. We'd love to know what you think.
Remember – the next system we share could be just the one you been looking for, so subscribe on iTunes so you can get the latest episodes as soon as they're published.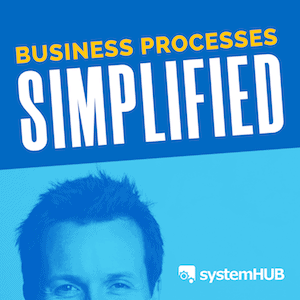 Business Processes Simplified
We interview industry experts and have them share their best small business systems and processes. This is the quickest, easiest and most efficient way to build a systems centered business.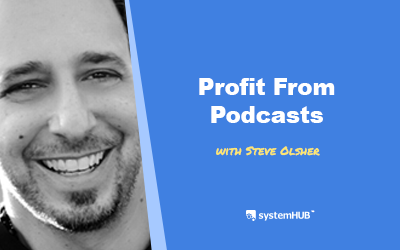 Podcast Episode #97New York Times Bestselling book 'What Is Your WHAT?' author, Steve Olsher, shares his profiting from podcasts system that helps business owners gain and increase their visibility as well as monetize every visibility opportunity that comes their way....