With this system, Lisa helps business owners understand how laws protect their business and brand. It teaches seven easy steps to legally protect an entrepreneur's business while avoiding business risks at the same time.
Today's Guest
Lisa Fraley
Lisa Fraley is a Legal Coach®, Attorney, Best-Selling Author, and Speaker who has helped hundreds of coaches and entrepreneurs get legally covered through her DIY legal templates, services, and online courses. She uniquely aligns legal steps with the chakras because she believes the law protects you practically AND energetically. Lisa "gets" online and holistic entrepreneurs because she's also a certified Holistic Health Coach through IIN, Life Coach through Coach U, and Master Transformational Method Coach through HCI (formerly HMBA). Lisa is the author of the #1 Best Seller Easy Legal Steps… That are Also Good for Your Soul.
She received her JD from Case Western Reserve University School of Law where she was managing editor of the Health-Law Journal, and BA in Political Science with a Minor in Business Administration, cum laude, with Honors, from Miami University (Ohio). She is a sought-after legal expert appearing in over 250 podcasts, webinars, and international stages about her holistic approach to the law, chakras, and entrepreneurship.
Lisa's also the former president of the Junior League of Portland (Maine) and was selected as a "Forty Under 40" award recipient by Business First newspaper in Columbus, Ohio when she was just 29. She's an avid runner and hiker, and she's completed 3 marathons.
Website: lisafraley.com
7 Easy Steps to Legally Protect Your Business
​Step 1: Create your website disclaimer.
Step 2: Use a client agreement.
Step 3: Register your business.
Step 4: Establish your website terms and conditions as well as the privacy policy.
Step 5: Create your Terms of Use.
Step 6: Create a corporate entity.
Step 7: Create a trademark for your brand.
Thank you for listening!
Thanks for joining us for this episode. Do you have any questions or feedback you'd like to share? We'd love to hear it! Let us know in the comments section below.
If you enjoy listening to this podcast, please share it on Facebook and leave an honest review on iTunes. We'd love to know what you think.
Remember – the next system we share could be just the one you been looking for, so subscribe on iTunes so you can get the latest episodes as soon as they're published.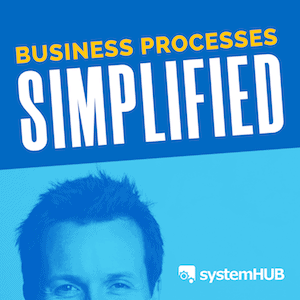 Business Processes Simplified
We interview industry experts and have them share their best small business systems and processes. This is the quickest, easiest and most efficient way to build a systems centered business.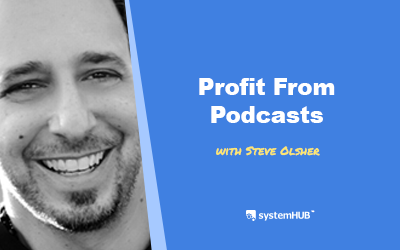 Podcast Episode #97New York Times Bestselling book 'What Is Your WHAT?' author, Steve Olsher, shares his profiting from podcasts system that helps business owners gain and increase their visibility as well as monetize every visibility opportunity that comes their way....