Holding a summit is a way to recruit your audience whom you can convert into leads, customers, or even partners. Summits are activities that ticks various boxes in your business which is why it is vital that a business owner learn how to run one.
Today's Guest
Navid Moazzez
Navid Moazzez is the CEO at Navid Media.
You might know him as a lifestyle entrepreneur and the creator of Virtual Summit Mastery, host of List Building School and a few other premium training programs and online summits (or as he likes to call them "virtual summits").
As the guy behind some of the biggest virtual summits in the online space and named by The Huffington Post, Entrepreneur.com and Inc. as the "World's Leading Virtual Summit Expert", he is known for getting his students real results.
He and his students have generated hundreds of thousands of email subscribers and millions of dollars in sales in just the past 12 months alone (and it's growing every day).
Student success is his #1 metric by far in his company… that's what he and his awesome team live by… and it shows big time!
Website: navidmoazzez.com
The Virtual Summit Marketing System
Step 1: Get clear on your topic.
Step 2: Pick your speakers.
Step 3: Create your virtual summit funnel.
Step 4: Turn your summit into an evergreen.
Step 5: Know your delivery strategy.
Step 6: Launch strategy.
Step 7: Grow strategy.
Thank you for listening!
Thanks for joining us for this episode. Do you have any questions or feedback you'd like to share? We'd love to hear it! Let us know in the comments section below.
If you enjoy listening to this podcast, please share it on Facebook and leave an honest review on iTunes. We'd love to know what you think.
Remember – the next system we share could be just the one you been looking for, so subscribe on iTunes so you can get the latest episodes as soon as they're published.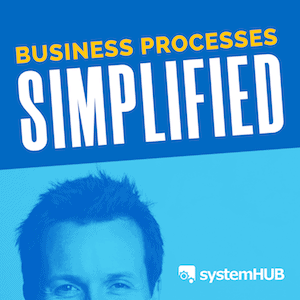 Business Processes Simplified
We interview industry experts and have them share their best small business systems and processes. This is the quickest, easiest and most efficient way to build a systems centered business.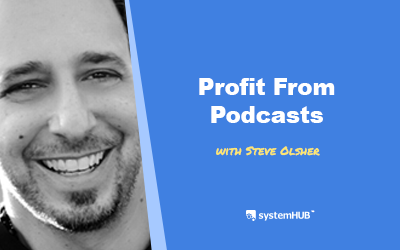 Podcast Episode #97New York Times Bestselling book 'What Is Your WHAT?' author, Steve Olsher, shares his profiting from podcasts system that helps business owners gain and increase their visibility as well as monetize every visibility opportunity that comes their way....