Nancy's system aims to help small to medium business owners to overcome their sales struggles. It focuses on establishing an efficient sales system and function by setting up an accounting and production system. This system finds the best way to create a sales process that can be shared with other team members. There are three main components to a good sales system, and these are your business process, your playbook, and the right people.
Today's Guest
Nancy Bleeke
The two words most used to describe Nancy Bleeke are driven and practical. Her first foray into entrepreneurship was at age nine when she and her brother bought old textbooks for five cents from their grade school and then proceeded to open a "summer school" in their basement for the neighbourhood kids.
Sales is definitely part of Nancy's genetic make-up. She has spent years in the trenches as a sales professional, sales manager, a sales coach, and wrote the gold medal-winning book Conversations That Sell which has been declared a "must-read" for sales teams around the world.
In 1998, Nancy left the comfort of a "regular" job and founded Sales Pro Insider Inc. – a company whose mission is to help other businesses grow sales, create raving fans for customers, and encourage employee engagement through customized training, consultations, assessments and tools that just plain work! Her Genuine® branded training modules support superior sales initiatives and help generate cohesive sales teams that succeed.
Now that Nancy, and her husband, Jon, are "empty nesters", they split their time between the warm spring and summers at their home in Wisconsin and relax near the water in sunny Florida in the wintertime.
Website: salesproinsider.com
Consistently Scale Your Sales
Step 1: Start with the process.
Step 2: Get to know your people.
Step 3: Create your playbook.
Thank you for listening!
Thanks for joining us for this episode. Do you have any questions or feedback you'd like to share? We'd love to hear it! Let us know in the comments section below.
If you enjoy listening to this podcast, please share it on Facebook and leave an honest review on iTunes. We'd love to know what you think.
Remember - the next system we share could be just the one you been looking for, so subscribe on iTunes so you can get the latest episodes as soon as they're published.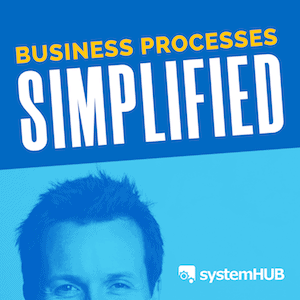 Business Processes Simplified
We interview industry experts and have them share their best small business systems and processes. This is the quickest, easiest and most efficient way to build a systems centered business.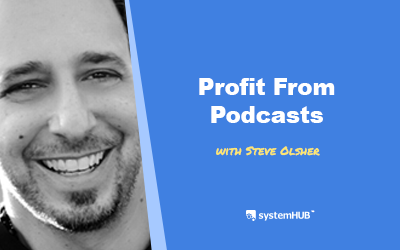 Podcast Episode #97New York Times Bestselling book 'What Is Your WHAT?' author, Steve Olsher, shares his profiting from podcasts system that helps business owners gain and increase their visibility as well as monetize every visibility opportunity that comes their way....