Videographers who aspire to scale on their videography business are often stuck at figuring out if such business, which mainly incorporates the creative process, can be systemised. Den Lennie's system enlightens every videographer, as well as other professionals working in the creative space, on ways how to grow, automate, and systemise their business. Den Lennie's Rule of Thumb – Anything you do more than once should be systemised.
Today's Guest
Den Lennie
Den is a former Video Producer and DOP who has worked with Major brands to create launch films and other video content for the last 25 years.
He's worked with celebrities and sporting stars and has managed budgets ranging from several hundreds of thousands down to a few thousand dollars and everything in between.
He now helps filmmakers to grow their businesses.
His mission is to help committed filmmakers around the world who want to generate more business and develop a more commercial mindset, attract more clients and create more revenue by embracing a strategic approach to their marketing, sale process and business systems to allow them to have the life they desire for their family without working 80+hrs per week.
Website: denlennie.com
Automate Your Video Production Business
Step 1: Create your organising chart.
Step 2: Map your Critical Client Flow.
Step 3: Add the details into your critical client flow.
Step 4: Consolidate processes into your project management tool.
Step 5: Keep learning.
Thank you for listening!
Thanks for joining us for this episode. Do you have any questions or feedback you'd like to share? We'd love to hear it! Let us know in the comments section below.
If you enjoy listening to this podcast, please share it on Facebook and leave an honest review on iTunes. We'd love to know what you think.
Remember - the next system we share could be just the one you been looking for, so subscribe on iTunes so you can get the latest episodes as soon as they're published.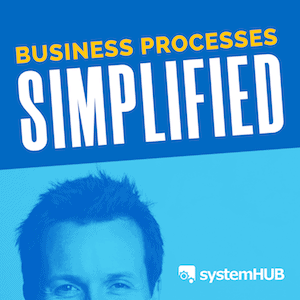 Business Processes Simplified
We interview industry experts and have them share their best small business systems and processes. This is the quickest, easiest and most efficient way to build a systems centered business.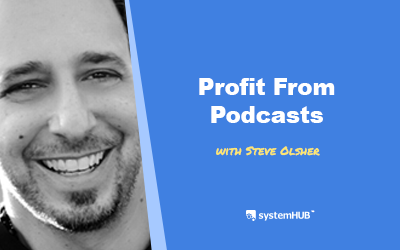 Podcast Episode #97New York Times Bestselling book 'What Is Your WHAT?' author, Steve Olsher, shares his profiting from podcasts system that helps business owners gain and increase their visibility as well as monetize every visibility opportunity that comes their way....