​This 4-step process helps business owners groom their businesses for selling. EXIT simply stands for the 4-step process: Evaluate, Explore, Innovate, and Transition. The timeframe will vary depending on the individuals and the businesses involved.
Today's Guest
Kerry Boulton
Kerry Boulton, CEO and Founder of The Exit Strategy Group and NEXUS Business Coaching, is Australia's most respected exit strategy advisor. With over 20 years in business as an entrepreneur, transformative coach and consultant, sought-after speaker and talented facilitator, Kerry wrote The Uncensored TRUTH About Exit Strategies to help as many business owners as she can to monetise the wealth that's lying in their businesses.
The Uncensored TRUTH About Exit Strategies details how to build a strong and successful exit plan, which is an absolute must if you want to get full value from any sale.
Kerry exposes and debunks many myths and gives you practical advice. She walks you through what most people don't know – or refuse to believe – about the process of planning their exit.
Kerry believes exit planning is a process, not a destination. She helps you overcome challenges you're likely to face as a business owner and most importantly, the steps to ensure you find financial freedom and do not become just another statistic.
Website: theexitstrategygroup.com.au
Sell Your Business For Top Dollar
Stage 1 – Evaluate
Step 1: Run the business through several benchmarking tests.
Step 2: The results are compared to the best practices.
Stage 2 – Explore
Step 1: Brainstorm and explore possible business acquirers.
Step 2: Explore the owner's personal and financial goals.
Stage 3 – Innovate
Step 1: Patch up the business gaps that were discovered.
Step 2: Perform mock due diligence.
Stage 4 – Transition
Thank you for listening!
Thanks for joining us for this episode. Do you have any questions or feedback you'd like to share? We'd love to hear it! Let us know in the comments section below.
If you enjoy listening to this podcast, please share it on Facebook and leave an honest review on iTunes. We'd love to know what you think.
Remember – the next system we share could be just the one you been looking for, so subscribe on iTunes so you can get the latest episodes as soon as they're published.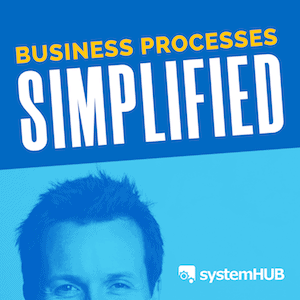 Business Processes Simplified
We interview industry experts and have them share their best small business systems and processes. This is the quickest, easiest and most efficient way to build a systems centered business.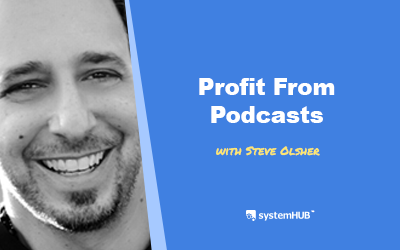 Podcast Episode #97New York Times Bestselling book 'What Is Your WHAT?' author, Steve Olsher, shares his profiting from podcasts system that helps business owners gain and increase their visibility as well as monetize every visibility opportunity that comes their way....