This system helps entrepreneurs who feel like they are stuck at a certain phase without any development on their businesses. It focuses on leveraging that allows business owners to distribute and use their time for other more important tasks that earn more. There is one rule to the system to keep you on track. When creating webinars, business owners should see it like they're creating assets that will produce long term yields. This is the first rule.
Today's Guest
Shaqir Hussyin
Shaqir helps entrepreneurs start, grow and scale a wildly profitable online business using his signature WACORE5 Methodology. It's now been used by tens of thousands of customers all over the world. He went from struggling, broke and dropping out of university to building an online empire doing over $1M+ Per Month at the age of 28.
Shaqir Hussyin, founder of WealthAcademy.com and creator of Funnels.com is regarded as UK's Number 1 Leading Digital Marketing GURU.
Since 2009, over 500,000+ Subscribers and members have joined the Online Profits Daily Newsletter.
Shaqir and his team have hosted over 150+ live events all over the world. Featured on Forbes as a Digital Trendsetter, Home Business Connection and many leading websites.
Known as the Backpack Millionaire for travelling 100+ countries and running an 8 figure business (soon to be 9 figures) Shaqir has quickly become the go-to authority in the areas of High Ticket Marketing, Digital Publishing, Live Events & Seminars, Email Marketing, Sales Funnels, Webinars and Online Marketing.
His proven systems and formulas have enabled him to launch 10 top brands to the million-dollar level and beyond and make well over $30million in online sales for himself at the age of 29.
Website: wealthacademy.com
Develop Your 8 Figure Sales Machine
Step 1: Ensure the scalability of your products, programs, or services.
Step 2: Have a deep understanding of your target market.
Step 3: Plan your webinar structure and presentation.
Step 4: Establish an amazing follow-up system.
Step 5: Get your traffic.
Thank you for listening!
Thanks for joining us for this episode. Do you have any questions or feedback you'd like to share? We'd love to hear it! Let us know in the comments section below.
If you enjoy listening to this podcast, please share it on Facebook and leave an honest review on iTunes. We'd love to know what you think.
Remember – the next system we share could be just the one you been looking for, so subscribe on iTunes so you can get the latest episodes as soon as they're published.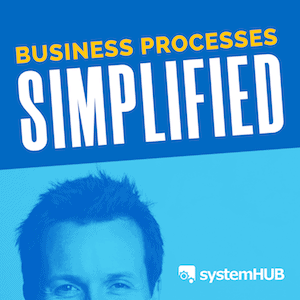 Business Processes Simplified
We interview industry experts and have them share their best small business systems and processes. This is the quickest, easiest and most efficient way to build a systems centered business.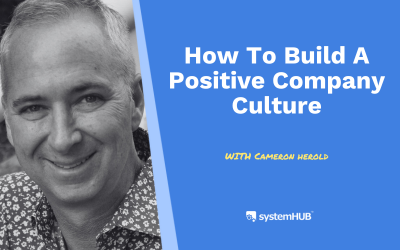 PODCAST: S2:E1Narrowing your focus on only 1 or 2 products or services, instead of being a Jack of all trades, will make you referable and help you scale your business. The system below represents the scalability track - a process that identifies which products or...