We are taught to work harder, longer and faster, in order to achieve most with the time we have. The system reveals the main principles behind time mastery, which will help you to become a master of yourself and how you show up in time in the long run.
Today's Guest
Walt Hampton, J.D.

​

Walt is a career and success coach.

Ivy-educated as a trial attorney, he is a high altitude mountaineer, adventure photographer, blue water sailor, and ultra-distance runner. His book, Journeys on the Edge: Living a Life That Matters, an Amazon best-seller, was named a Top 10 Non-Fiction Book in 2013; and was a two-time winner of the North American Book Awards.

He is also the author of The Power Principles of Time Mastery: Do Less Make More, Have Fun.

President of Summit Success and founder of the Positive Leadership Academy, Walt is a leading authority on the application of positive psychology to career and job success, business development and goal achievement. He is a dynamic motivational speaker, driven entrepreneur, sought-after leadership
trainer and skilled professional coach.

Walt is also President & Chief Operating Officer of Book Yourself Solid® Worldwide. Book Yourself Solid® is the original business building system founded by Michael Port in 2003; and is the fastest, easiest and most reliable system for getting more clients and customers than you can handle, even if you hate marketing and selling.
Walt's mission: to help others have great lives; to rediscover their passions; to live their dreams. For more than 25 years he has counselled and advocated for business leaders and individuals through countless transitions, difficult, challenging and rewarding.

He teaches leadership, goal achievement and lifestyle design.

Walt and his wife, the executive coach and writer, Ann Sheybani, reside in Canton, Connecticut and Castletwonshend, Co. Cork, Ireland.

Website: walthampton.com
Master Your Time
Step 1: Do Less.
Step 2: Make "No" your default answer.
Step 3: Have a plan.
Step 4: Use Power Tools.
Step 5: Have a rest.
Thank you for listening!
Thanks for joining us for this episode. Do you have any questions or feedback you'd like to share? We'd love to hear it! Let us know in the comments section below.
If you enjoy listening to this podcast, please share it on Facebook and leave an honest review on iTunes. We'd love to know what you think.
Remember – the next system we share could be just the one you been looking for, so subscribe on iTunes so you can get the latest episodes as soon as they're published.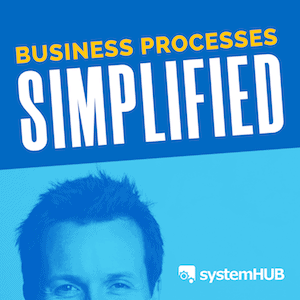 Business Processes Simplified
We interview industry experts and have them share their best small business systems and processes. This is the quickest, easiest and most efficient way to build a systems centered business.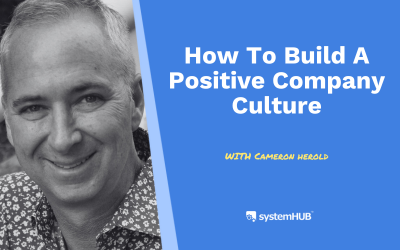 PODCAST: S2:E1Narrowing your focus on only 1 or 2 products or services, instead of being a Jack of all trades, will make you referable and help you scale your business. The system below represents the scalability track - a process that identifies which products or...