New York Times Bestselling book 'What Is Your WHAT?' author, Steve Olsher, shares his profiting from podcasts system that helps business owners gain and increase their visibility as well as monetize every visibility opportunity that comes their way. Compared to hundreds of marketing methods, guesting in podcast shows costs almost nothing. Hence, leads that are generated through podcast guesting can be considered free. In addition, podcasts have what Steve called the "Echo Effect" that emphasizes the perpetuality of podcast shows making your Return of Investment (which really is just appearing for the show once) exponential.
Today's Guest
Steve Olsher
Steve Olsher is known as the world's foremost reinvention expert.
Famous for helping individuals and corporations become exceptionally clear on their WHAT – that is, the ONE thing they were created to do – his practical, no-holds-barred approach to life and business propels his clients towards achieving massive profitability while also cultivating a life of purpose, conviction, and contribution.
A 25+ year entrepreneur, Steve is the Chairman & Founder of Liquor.com, an online pioneer who launched on CompuServe's Electronic Mall in 1993, New York Times bestselling author of What Is Your WHAT? Discover The ONE Amazing Thing You Were Born To Do, author of the Business Technology Book of the Year, Internet Prophets: The World's Leading Experts Reveal How to Profit Online, creator of The New Media Summit, host of the #1 rated radio shows/podcasts Reinvention Radio and Beyond 8 Figures, international keynote speaker, and an in-demand media guest who has appeared on CNN, The Huffington Post, the cover of Foundr Magazine and countless other media outlets.
Website: steveolsher.com
Profit From Podcasts
Step 1: Understand podcasts.
Step 2: Develop relationships.
Step 3: Position yourself as the go-to expert on your field.
Step 4: Make your pitch.
Thank you for listening!
Thanks for joining us for this episode. Do you have any questions or feedback you'd like to share? We'd love to hear it! Let us know in the comments section below.
If you enjoy listening to this podcast, please share it on Facebook and leave an honest review on iTunes. We'd love to know what you think.
Remember – the next system we share could be just the one you been looking for, so subscribe on iTunes so you can get the latest episodes as soon as they're published.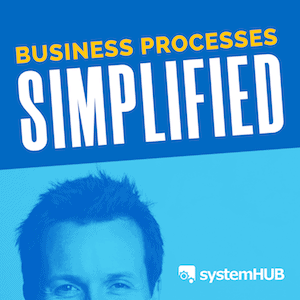 Business Processes Simplified
We interview industry experts and have them share their best small business systems and processes. This is the quickest, easiest and most efficient way to build a systems centered business.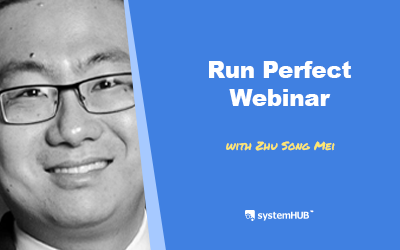 Podcast Episode #96This system shows the step-by-step process of launching a successful webinar. Unlike live sessions, a webinar is an event that is triggered after a series of events.Today's Guest Zhu-Song Mei Zhu-Song is the Founder & CEO of BigMarker.com....