You need to make sure that you have a company which has a culture and reputation that will be attractive to the kind of employees that you want to hire and then work through a process which effectively shortens the applicant list to a talented few. David's process is designed to help you find and keep good people.
Today's Guest
David Guest
David Guest is the Director and Head Coach of Outcomes Business Group. He has been in coaching businesses for 15 years; prior to that, he was in sales and marketing for 10 years.
David is no stranger to business – Having over 20 years of business experience in over 10 different businesses and diverse industries has given him an intimate understanding and knowledge of what businesses need to be successful.
It's because of this extensive business knowledge that David has been able to repeatedly give his clients solid market proven methods for increasing business profitability and performance. More importantly, his clear communication style and ability to get things done means that the business owners he works with getting what they want out of their businesses in a remarkably short time.
For business owners struggling in competitive marketplaces David's experience in developing, customer-focused sales and marketing campaigns specifically designed to not only remove price competition but use it to your advantage, has proven time and time again how simple strategies, executed systematically will produce dramatic results.
How to Identify and Recruit Talented Team Members
Step 1: Ensure you're clear on who you are as an organisation.
Step 2: Define your ideal employee and their attitude.
Step 3: List your ad on your preferred platform.
Step 4: Create a filtering mechanism.
Step 5: Conduct a group interview with all of your filtered applicants.
Step 6: Set up one on one interviews with a shortlist of applicants from the group interview.
Thank you for listening!
Thanks for joining us for this episode. Do you have any questions or feedback you'd like to share? We'd love to hear it! Let us know in the comments section below.
If you enjoy listening to this podcast, please share it on Facebook and leave an honest review on iTunes. We'd love to know what you think.
Remember – the next system we share could be just the one you been looking for, so subscribe on iTunes so you can get the latest episodes as soon as they're published.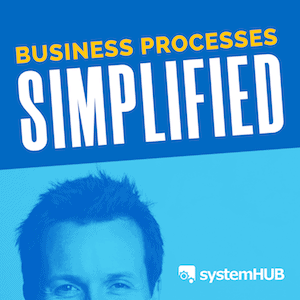 Business Processes Simplified
We interview industry experts and have them share their best small business systems and processes. This is the quickest, easiest and most efficient way to build a systems centered business.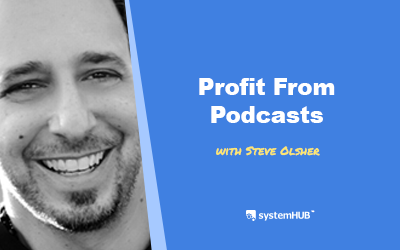 Podcast Episode #97New York Times Bestselling book 'What Is Your WHAT?' author, Steve Olsher, shares his profiting from podcasts system that helps business owners gain and increase their visibility as well as monetize every visibility opportunity that comes their way....