This system helps entrepreneurs with business management by having them learn about measuring things in their business. While scaling up a business, it may start to feel more like a black box which can hinder on business reporting and business decision-making.
Today's Guest
Scott Gellatly
Scott, Founder of Scale My Empire, is changing the way professional services founders and executive teams think about sustainable growth and scalability. His mission is to help double the rate of small businesses that successfully transition into the mid-market by leveraging the 'great multiplier': Systems and Technology Platforms.
Starting his journey with a small digital agency, he's experienced firsthand the struggles of growing a business.
After working with hundreds of services businesses in marketing, consulting, engineering and IT, he had the 'aha' moment that accelerated his own growth and that of his clients. This 'aha' moment inspired Scott to create a system for businesses to maintain profitability while scaling–founding Scale My Empire in the process.
​Scott has developed a simple, intuitive framework for systemising a services business by aligning your people, processes and tech platforms to deliver an awesome customer experience, profitable projects and a happy, optimised team.
Website: scalemyempire.com
Build Your Business Dashboard
Step 1: Know what to measure and know why you should be measuring it.
Step 2: Set up your account in Google Data Studio.
Thank you for listening!
Thanks for joining us for this episode. Do you have any questions or feedback you'd like to share? We'd love to hear it! Let us know in the comments section below.
If you enjoy listening to this podcast, please share it on Facebook and leave an honest review on iTunes. We'd love to know what you think.
Remember – the next system we share could be just the one you been looking for, so subscribe on iTunes so you can get the latest episodes as soon as they're published.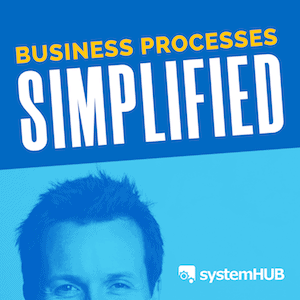 Business Processes Simplified
We interview industry experts and have them share their best small business systems and processes. This is the quickest, easiest and most efficient way to build a systems centered business.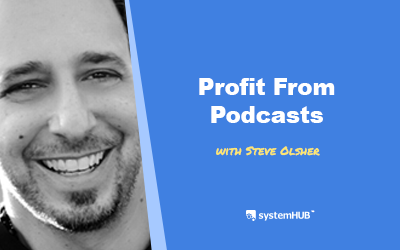 Podcast Episode #97New York Times Bestselling book 'What Is Your WHAT?' author, Steve Olsher, shares his profiting from podcasts system that helps business owners gain and increase their visibility as well as monetize every visibility opportunity that comes their way....